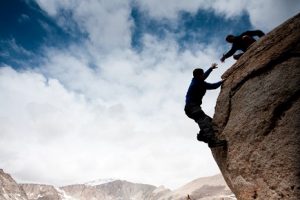 At the Anthony House, we put our blood, sweat and tears into creating a clean and structured living environment for individuals in need of a sober home as they continue on the long road to full recovery. With multiple sober homes to choose from, Jake's Place has definitely been a favorite for many of our past clients. Located in St. Paul, MN, there's no better time than now to take this important step towards your ultimate goal of sobriety.
Jake's Place is more than just a place of temporary residence. This is a one of a kind home where individuals gain access to a safe home, while also gaining meaningful friendships with other males that have the same sobriety goals as yourself. The environment that you put yourself in will have a direct impact on the success of our sobriety. With an on-site manager available throughout the day, you'll have the support and resources available to you even on your toughest days.
Long Term Or Short Term Transitional Housing For Men
Many sober homes place a time limit on their resident's stay. Our team takes the opposite approach. Our primary goal is to see every single resident that stays at Jake's Place succeed with their sobriety. For that reason, there is not a specific recovery timeframe that you have to abide by. We do not want to put any added pressure on you during this transition, which is exactly why our residents are not put on a time limit during their stay at Jake's Place.
Sober Living For Males in St Paul, Minnesota
Just a 6-minute bus ride from downtown St. Paul, MN, Jake's Place is located in a prime location. This house is nearly 5,000 square feet and provides access to television, internet and a local phone. Our onsite laundry facilities are available at no additional cost and the kitchen is fully stocked with all of the cooking supplies that you'll need. There is a $425 sober deposit that is refundable with a successful 6-month stay and 30-day departure notice. Depending on your preferences, you can choose between one of the following bedroom setups:
● Single Room – $775/month
● Double Room – $675/month
● Three Person Room – $575/month
If you've been researching sober homes around Minnesota, The Anthony House has multiple solutions for you. In particular, Jake's Place is a wonderful sober residence to consider. To schedule a tour or learn more about how you can achieve sobriety at Jake's Place, give our dedicated staff a call today at (651) 334-2395.