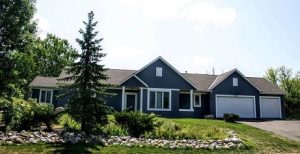 A sober living environment is a residence designed to help people who have recently completed treatment for addiction to remain sober and complete their recovery. They may also be referred to as a halfway house, although this has a much broader application to homes that house criminals transitioning out of prison. Sober living homes serve as a transition point between an inpatient rehabilitation facility and a recovering addict's return to daily life.
Different from rehabilitation facilities with strict regimes and structure, sober living homes provide a greater sense of freedom for residents. This enables them to build their own healthy habits in a semi-protected environment.
Accountability And A Strong Support System
Sober living environments enable recovering patients to build friendships with people who are striving to live sober lives. There are required weekly meetings and therapy sessions to attend, a curfew to abide by and a general set of rules to follow, providing a structure which lends itself to lasting change. The community creates a safety net that prevents isolation and builds connection.
Transitional Housing While Getting Back On Your Feet
Obtaining new residence outside of the rehab patient's former communities which may have led to addiction can take time. This separation from toxic environments and individuals, however, can make or break their successful recovery. Steady employment, another important aspect of maintaining a sober lifestyle, can be sought while residing in a sober living home, and one may attend school. Returning to a safe and healthy home every evening can equip the job applicant or student with a routine that fosters dutiful employment and productive learning.
Ongoing Relapse Prevention Planning
Full and total recovery often takes dedication and determination after failure. Sober living homes help their residents prepare for and prevent relapses in a community setting. Professionals work with you to create a detailed relapse prevention plan, as well as identify various addiction triggers. When failure occurs, you are much more likely to begin anew when surrounded by a supportive group of people and programs that can help you strategize for a different outcome in the future and feel confident in your lasting sobriety.
Learn How Our Sober Housing For Men Can Help You Restart Your New Life
If you're interested in learning more about sober housing in Maplewood or St. Paul, MN, don't hesitate to reach out to us today. We'll be glad to give you a tour of our facilities to see if one of our sober homes may be a perfect fit for you. Let's work together to help you maintain your sobriety and start to reclaim your life and continue your recovery. We look forward to partnering with you on your recovery journey soon!