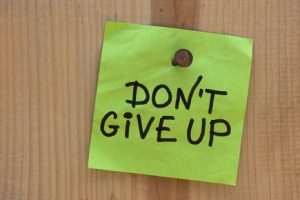 As a proud member of the Minnesota Association of Sober Homes (MASH), our team at The Anthony House aims to provide the best sober transitional housing around. Those struggling with substance abuse should not be forgotten. That's exactly why we put such a focus on helping members of our community take what they learned in treatment programs and put it to action in their regular life. Our philosophy is the perfect way to help transition you or a loved one into the real world without rushing them into this big step.
Building Bonds that Last a Lifetime
One big part of transitional housing is being able to offer an environment where safe and sober socialization can occur. Our staff has made it a point to create a safe and clean housing environment where lifelong relationships can be built. By choosing to come to one of our sober transitional homes, you'll meet other men that have the same goals as you. In turn, you'll be able to develop friendships where you can hold each other accountable during your path towards sobriety. Our transitional homes offer great outdoor space, cable television, internet and phones so that you can feel comfortable during your stay.
Sober Transitional Housing Options
No matter which transitional home you choose, you'll be blown away by the experience you will have. Choose from one of our three transitional housing options, which include:
● Anthony House – Located in Maplewood, MN, this home has four rooms that can be shared, three single rooms and 4 total bathrooms.
● Jake's Place – This transitional home in St. Paul, MN has three 3 person rooms, 2 double rooms, 2 single rooms and 4 bathrooms.
● Michael's Place – Another transitional home option in St. Paul, MN, choose from our 2 shared rooms, 3 single rooms or 1 multi-room.
Resources to Help the Transition
Transitioning back into the real world without any guidance or supervision can be difficult to those struggling with sobriety. Thanks to the tools and meetings that you'll be able to take advantage of during your stay with us, we believe that your transition will be more successful than trying to tackle this on your own. Some of the resources that you can tap in during your stay with us include nearby AA meetings and potential employment opportunities as well.
At The Anthony House, we understand that recovery is a lifelong process. To help ensure that you have a smooth transition into the real world, we encourage you to strongly consider staying at one of our clean and sober transitional houses in the area. To learn more about our reputable transitional housing, give us a call today at (651) 334-2395.