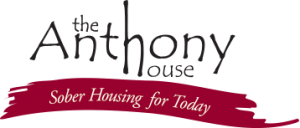 Coming back into the real world sober can be intimidating. The temptations all around you can lead you down the wrong path. Walking the narrow path is not easy, but it is necessary. At The Anthony House, we are here to walk the path with you. Surrounded by a great support system both within our walls and beyond, The Anthony House is a space where you can continue your sober living and build on the tools that you were given in rehab or therapy. In order to be a quality place that provides support and successful sober living, all of our residents must honor our house rules and general expectations.
Residential Sober Living Agreement
When you decide that The Anthony House is the right place for you, one of the first things we do together is go over a resident agreement. Our first priority as a sober living home is to make you feel safe and comfortable. For this reason, we keep an impeccably clean space. We offer free laundry facilities, a fully stocked kitchen with all of the pots, pans and plates you could need. Beds, furniture, cable television and all of the basic amenities you need for a safe and sober life. While each residential agreement can look different for everyone, there are a lot of things that always stay the same. First and foremost, maintaining an alcohol and drug free environment is our first and ultimate expectation. Secondly, each resident will take a large role in the management of the home. Doing your share of cleaning and maintaining the house will help our sober home continue to be a safe haven for all. This does not, however, mean that you would be stuck with the same duties. The house manager will create a chore list and place residents on a rotating schedule, determining what the expectations are regularly.
Safe Sober Halfway Living For Men In St Paul
Just like the residential agreement, there are several expectations at The Anthony House that are created to cultivate a positive environment and lifestyle for you. Participating in regular AA/NA/DA meetings is essential to your growth for a sober lifestyle. This includes having a sponsor and being a sponsor for someone else. When a new sober resident comes along, the expectation is to also include them and go to meetings with him. Attending weekly house meetings at The Anthony House is essential as well. Lastly, being involved in your local community and experiencing fellowship with those that have found great success in the spiritual principles of Alcoholics Anonymous is a proud expectation we have for all of our residents.
At The Anthony House, every expectation or agreement we make with our residents is very much so on their behalf. We want our residents to flourish and succeed, fulfilling their beautiful, sober life. For more information about The Anthony House and our sober housing community, give us a call today. Contact The Anthony House today at 651-334-2395.