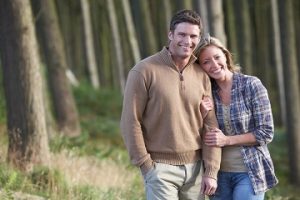 Addiction impacts millions of Americans each and every year. Sadly, thousands die each year and many, many more individuals battle to survive addiction. In the United States, alcohol continues to be the most abused substance with nearly 90,000 people losing their lives to an alcohol related issue each year. Addiction is now considered a chronic mental health condition and many who suffer from addiction also struggle with anxiety and/or depression. Individuals who struggle with addiction often try very hard to stay sober, attending meetings, classes and trying many other strategies for sober living.
Sober Living Community For Men In St Paul Area
If you or a loved one has struggled with addiction to alcohol or other substances, it may be time for a new strategy. The Anthony House is a sober living community in the St. Paul, Minnesota area. Our four sober living homes in Maplewood, White Bear Lake and St. Paul provides an opportunity for you to practice what you have learned in those meetings in your day-to-day life. We find that this practice can make a huge difference once you are ready to re-enter your own surroundings at home. Until that time, you can feel very comfortable in one of our sober living homes. We offer many amenities including gorgeous scenery on our property, laundry facilities, fully stocked kitchen areas, TV and internet service and much more.
Relaxed And Reliable Mens Sober Living
The idea behind The Anthony House is to encourage our guests to feel comfortable, secure, and connected to the community. We believe these connections are what can make this attempt at sobriety different from all of the other times that you have tried and did not achieve long term success. Recovery is an ongoing process and requires an ongoing commitment. The relationships that you build during your stay at The Anthony House can give you the strength and inspiration needed to finally put addiction behind you. One other thing that we do not believe in is pressure to recover in a certain period of time. In fact, we do not require that our guests set an end date to their stay with us. You leave only when you are ready.
Learn To Live Drug And Alcohol Free
Addiction statistics can be alarming, unsettling and overwhelming, but you are not a statistic. With strong support, you can put addiction behind you and learn to live your life without drugs and/or alcohol. For more information about our sober living community for men, call us today at 651-334-2395.