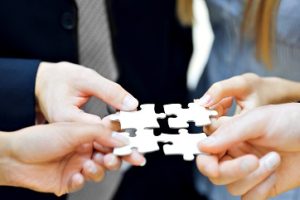 Sometimes,with any difficult challenge, taking the first step is the hardest. That can be the case with beginning an exercise routine, having a difficult conversation with a loved one, acknowledging that a job is not the best fit for you, or ending a marriage. Another time when it is difficult to take that first step is with addiction. There is always a reason to put it off, always a stressful situation that makes you want to use alcohol or drugs, always a reason to delay taking that first step. The staff at The Anthony House is here to help you take that first step toward sober living that may feel impossible. We provide you with a sober living community that will empower you to begin your journey toward sobriety.
Keys To Taking That First Step Toward Sober Living:
Admit the truth about your addiction: Admitting to yourself and your loved ones that you have a problem with drugs and alcohol is a critical first step toward recovery. For so many, addiction is hidden and lied about. Being able to communicate about your addiction will help you be accountable to yourself and those loved ones that you share this information with.
Detoxification: Allowing the drugs and alcohol to exit your body can be physically difficult. Depending on your case, you may need medications to help with the withdrawal symptoms. Connect with your health care provider to be sure that you complete this step safely.
Identify your support system: Your support system is another really important part of your recovery. This can be loved ones, friends, colleagues or professionals. If you choose to live in a sober living community like The Anthony House, you will have a built-in community that will provide you with support, guidance and accountability.
Develop a plan for staying sober: It can be very difficult to do this alone. Making a decision to go to a sober living community may make this attempt for sobriety different for you. The Anthony House will help you learn to live alcohol and drug free. We help you use the tools that you learn to build a strong foundation for sober living. This includes taking personal responsibility, leaning on your community and having the support and resources you need to take those steps toward sobriety.
Sober Living Community For Men
For more information about The Anthony House, a sober living community for men in Minnesota, call us at 651-334-2395.