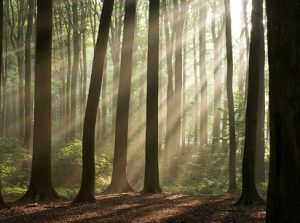 It is common for caring people to feel uplifted, perhaps even inspired, by watching another person's story of overcoming adversity. Whether you read about someone else's experience in an online story or listen to a performer tell their story at an awards show, our reactions tend to result in an increased capacity to empathize with them. Most often, the person will describe a sudden realization that they were in real trouble and there were many times when they were certain that they would not emerge from the adversity. When they relate their success, however, one thing we almost never hear them say is, "And I got through without any help from anyone else."
Daily Support Through Your Addiction
The Anthony House exists, in part, as an acknowledgment that getting through the adversity of addiction almost always requires the help of others. All of us experience adversity of one kind or another at one time or another. Getting through that adversity almost always requires help from the individuals in a person's community. With our common experience with drugs and alcohol, the empathy we offer is knowledgeable empathy.
We all know that when alcohol and/or drugs take on too prominent a role in our lives, the quality of our lives suffers. The Anthony House provides a common place for people with overlapping experiences to take responsibility for themselves and to learn how to be accountable for their choices and the actions that result from those choices. We provide an honest, supportive environment in which to embrace sobriety.
Minnesota Sober Living Community For Men
For many people who suffer from addiction, the reliance on drugs and/or alcohol they have developed probably did not start as a desire to give away control of their lives to the substance. It could have begun as a desire to be social that led to the discovery that they are genetically susceptible to addiction. It could have begun as a means of escaping the effects of trauma, but over time required more of the substance in order to maintain the escape. It is likely different for everyone.
Once the substance has gained control of our lives, guilt and shame become more prominent, and it is common for the person with the addiction to believe they no longer deserve to be free of the addiction. As you begin to experience the kind of honesty, accountability, and responsibility that The Anthony House emphasizes, you will begin to recognize that you do, in fact, deserve to make progress against your addiction. Soon, you could be the one inspiring others with your story of overcoming adversity. Call us at 651-334-2395 to learn more about our sober living community.