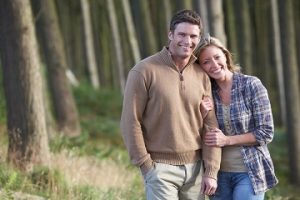 The holidays can be an especially difficult time for many individuals. The holidays can be even more difficult for those struggling with alcohol or drug addiction, no matter where you are in the recovery process. The Anthony House understands how painful and complicated the holidays can be for those living with addiction and while we work hard everyday of the year, we pay special attention to our residents during these holiday months. The holidays can trigger depression, anxiety, painful memories, grief, and loneliness, making it even more difficult to maintain your sobriety.
Sober Living Communities In Minnesota
The Anthony House has four sober living facilities for men in the Minnesota area. These sober living communities operate 12 months and 365 days a year and are deeply committed to helping our residents learn to live drug and alcohol free. We understand that the holidays can be an especially difficult time for our residents, so we work even harder to provide the support that makes our program successful. Our programs are built upon the foundation of personal responsibility, accountability, respect and hope. We offer care and compassion in our facility as well, a wide variety of amenities that make your stay comfortable and access to job opportunities and meetings that provide you with the stability you are looking for. Many of our residents find that living in our safe, supportive and clean environment is a real gamechanger.
Resources For Staying Sober During The Holidays
If the holidays are a particularly difficult time for you and you are looking for a new start to renew your commitment to your sobriety, it is a great time to contact the team at The Anthony House. We can give you more information about our three Minnesota facilities and help you determine if a sober living community might be a great next step for you. We do not require you to set an exit date and offer amenities like fully stocked kitchens, gorgeous surroundings, cable TV, internet, phones, and laundry facilities to make our sober living communities feel like home. Our goal is to help you learn how to live drug and alcohol free in our community so that you can translate this to your life after you leave. The relationships that you build and the community you form will last a lifetime and serve as a resource to you for many years to come.
For more information about The Anthony House, Jake's Place, Michael's Place, and Colin's Place, reach out to us anytime at 651-334-2395.