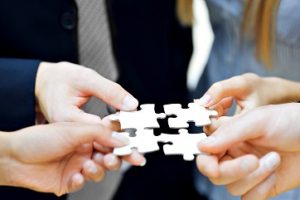 At The Anthony House, nothing makes us more happy than to see individuals that have spent time living at one of our sober living homes succeed at a sober lifestyle for the long haul. Whether it is the safe, clean and sober environment provided or the long lasting relationships built, the large amount of success stories are hard to keep up with! Our staff is here to help you get a jumpstart towards a sober future.
By choosing The Anthony House for your sober living needs, you gain access to so much more than just a sober home environment. When living in one of our sober homes for men, you'll gain access to local AA meetings, potential employment opportunities and sponsors. Additionally, you'll be able to tap into a group of like minded men that have the same sobriety goals as you do. When days get tough, you'll be able to lean on them for support and accountability. This added support at all levels is just what you need to get started back in the real world on your own.
Affordable Sober Homes For Men
Our team at The Anthony House wanted to be able to provide a sober living environment to our guests at an affordable price. Our $425 sober deposit is refundable after a successful six month stay and a 30-day notice. Additionally, our sober homes offer various living arrangements at a variety of affordable prices. All of our rooms come furnished with a bed, dresser and hanging area for your clothes. Additionally, linens are provided. Residents will also gain access to a fully stocked kitchen with all of your cooking essentials, a refrigerator, cable television, internet, local phone and a no cost on site laundry facility. You've got access to everything that you may need all in a sober, safe living environment.
St Paul Sober Home Options For Men
Regardless of the sober home you choose, we are confident that you'll thoroughly enjoy your stay. Choose from one of our four sober home options:
● Anthony House Located in Maplewood, MN
● Jake's Place – Located in St. Paul, MN
● Michael's Place – Located in St. Paul, MN
Are you looking for a sober living environment in St Paul Minnesota that will help provide a jumpstart towards a sober future? Our team at The Anthony House offers four sober living homes that you can choose from. To learn more about our affordable sober homes and the support you receive at all levels, give us a call today at (651) 334-2395.