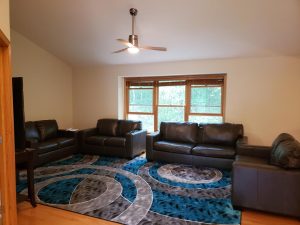 Careful consideration must go into choosing drug rehabilitation. Doing so shows courage and represents a commitment to get clean and sober and start over in life. What will come next? Perhaps you're wondering how best to transition from rehab into sobriety.
Sober living can be a crucial element of recovery. By providing a secure and structured environment where you can develop skills learned in rehab, sober living helps ease transition into "real life" while protecting yourself from temptation and triggers. Read on if you want to discover how to live an alcohol-free life.
Selecting An Appropriate Sober Living Environment
The first step toward having a successful sober experience lies in selecting an environment suitable for living soberly: search for facilities offering structure, accountability, and support services before making your choice based on location, price and amenities offered by each facility.
Establish A Routine And Stick With It
One effective way to stay focused and grounded is by developing a routine. Include activities like exercise, meetings, and volunteering into your schedule on weekends as well.
Attend Therapy, Meetings, And Maintain Treatment
In order to achieve sobriety, attending meetings and therapy is crucial. Connecting with others who can offer support and encourage you is key.
Learn How To Recognize Triggers
It is essential that you identify your triggers to be able to recognize when certain people, places or activities may cause you to relapse. By eliminating certain individuals or places from your life that could serve as potential risk factors.
Take are of yourself: Self-care is key for optimal recovery. Be sure to eat healthily, exercise regularly and get enough restful sleep – take the time for yourself and enjoy yourself.
Create support systems: Surround yourself with positive, encouraging people. Family, friends, or anyone involved in recovery can provide invaluable help and support that can enable you to overcome obstacles and stay on the road to recovery.
Stay positive: Welfare recovery is not a destination; rather it is a journey. Allow yourself some leeway when mistakes arise; stay focused on your goals and remain optimistic; each day presents new opportunities to move forward in your journey.
Transitioning back into sober living after drug rehab is no simple task but can be rewarding with the appropriate tools and mindset. Stay dedicated, follow a routine, avoid triggers, and take good care of yourself as part of building a support network.
The Anthony House Can Assist In Your Path To Recovery
Anthony House offers top-quality recovery programs and tailored care, helping men develop positive coping techniques and tools needed for sobriety. Contact us if you would like more information about any of our four sober homes in Maplewood, Bear Lake, and St. Paul, Minnesota. We will be more than happy to show you around our facilities so you can decide if one of these sober homes would suit you; let's work together in maintaining sobriety, reclaiming life, and continuing recovery together – we look forward to being part of your journey!