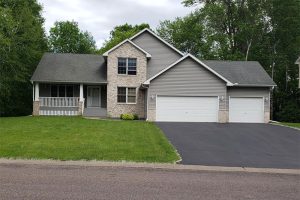 In response to times of great stress, we have a natural inclination to close ranks and protect our loved ones. Families tend to come together when a loved one passes away. Professional sports teams tend to have players only meetings when they lose a beloved coach. Countries tend to unite when they are attacked by a foreign actor. Yes, we humans tend to come together with others in our various communities when we are pushed to our limits. The operating philosophy of the Anthony House is similar–we gather together with other men who have been dealing with issues of substance abuse and addiction.
Build Trust And Self-Awareness As You Take Steps Toward Recovery
The principle for doing so is simple: other men who have struggled with substance abuse or addiction can understand what you are going through because they, too, have gone through it. There is something helpful, and potentially transformative, about sharing your story in the presence of other people who understand your experiences because they have direct experiences with great similarity.
The goal of the Anthony House, however, is not merely to share our stories. Sharing our stories and building that trust is among the first steps in the process. Sharing our stories opens up the possibilities for comparing and contrasting our experiences to those of the other residents who share time and space with us at the Anthony House. One person's realization of a new insight into the causes and/or current manifestations of addiction issues can be helpful to others. Whether others can relate to the expressed experience or not almost does not matter–it is the process of considering the expressed experience, which is then filtered through your own critical thinking skills, that can lead to your own new insights.
Personal Responsibility, Support and Accountability for Addiction Recovery
Another central tenet of the Anthony House is accountability. We ask that our residents remain open to holding themselves accountable because, when they do, great self-honesty is encouraged. When you are able to be honest with yourself, it is far more likely that you will be able to more effectively address the underlying issues that led to your unique issues with substances. Being honest with yourself can often sound like it is being used as code for the idea that you are to blame for all of the issues at work. But that may not be so. If your issues with substances are the result of trauma inflicted on you, being honest about the source of those issues likely will not point in your direction. The Anthony House can help you.
For more information about our sober living community, call us at 651-334-2395.