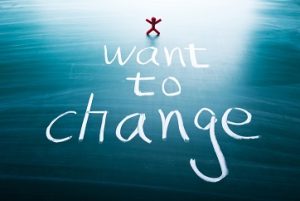 For some, the process of living drug and alcohol free must be taught. If you are trying to overcome habits in your past that led to poor decisions and you are eager to maintain a sober lifestyle in the future, The Anthony House is the perfect partner for you. We are proud to offer sober living environments in Minnesota for men where they can tap into invaluable resources designed to help them with long term sobriety success. Engaging in this type of safe and caring environment can help you learn how to properly use the tools that you were taught during treatment and meetings.
The Importance Of Having Safe Spaces
For someone who has recently completed their treatment at a facility, nothing is more important than transitioning back into the real world in a safe space. The last thing individuals want to happen is for them to go right back into their old environment where drugs and alcohol were prevalent. Whether you need a few months or a few years, The Anthony house can serve as that safe space and environment for you to prepare to go out fully on your own in the future. No one said that achieving sobriety would be easy but spending time in our safe space will certainly help!
Building Relationships With Like-Minded People
Scared because you don't have any strong relationships outside of the circle that was taking you down the wrong path in the past? By living at one of our safe and clean sober homes, you'll be able to develop and build new relationships with men that have like-minded goals around sobriety. Your new sober friends can serve as support and will hold you accountable on your tough days. Additionally, The Anthony gives you access to nearby AA meetings, employment opportunities and sponsors that you may not have access to on your own.
Sober Living Options For Men In St Paul
Ready to take a tour of our four sober homes? We are eager to take you on a guided tour at the following locations: Anthony House – Located in Maplewood, Jake's Place – Located in St. Paul, and Michael's Place – Located in St. Paul. The environment that you enter back into after completing treatment or meetings is critical. If you have recently finished treatment and are looking for a sober living environment in Minnesota for men, The Anthony House is for you. Choose from one of our four sober homes where you'll be able to live in a safe space while being able to tap into our many resources. To learn more about The Anthony House, give us a call today at (651) 334-2395.