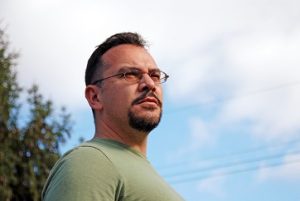 There are many important benefits to choosing to continue your addiction recovery program at a sober living community. Learning to live your life without relying on drugs or alcohol is very difficult, so difficult that some men need the support and consistency of a place they can call home while they focus on the task. The Anthony House offers 4 different sober living houses in Minnesota – one in Maplewood, one in White Bear Lake and two in St. Paul. Our sober living communities offer a safe place for men to learn how to use the tools they have learned in their treatment programs in a real-world environment.
Benefits Of Our Sober Living Community Model
Our sober living communities encourage our residents to take personal responsibility for their actions related to their addiction, but to use the tools and strategies they have learned to finally put the addiction in the rearview mirror and find a way forward, without drugs and alcohol. The foundation of our community is the residents themselves. Our residents are a huge part of the success of what we have built, lending their perspective, support and guidance to new residents. No matter which facility you choose, you will immediately feel part of the community. This means you will feel support and encouragement at times and responsibility and accountability at other times. These long-term bonds last well past a departure date – many will last a lifetime.
Minnesota Sober Housing Options For Men
In addition to the community that we build, you will also experience a very comfortable stay at The Anthony House. We believe that you should have access to the amenities of home, like a fully stocked kitchen, laundry facility, cable TV, internet, phone, and a gorgeous outdoor area to take in fresh air, clear your head and enjoy time in nature. In addition, we do not require that you stick to a predetermined end date for your stay. We allow you to stay at our facility for as long as you need. You can attend AA meetings and go to work while you live at our facility. We find that helping our residents establish a routine that can then be replicated at home is one major key for their ultimate success.
Learn How To Live Drug And Alcohol Free In Minnesota
Addiction is difficult for the individual and their family and friends. If you are looking to take another step toward your long-term recovery, consider our safe and sober living communities. For more information about The Anthony House, call us at 651-334-2395 for more information.