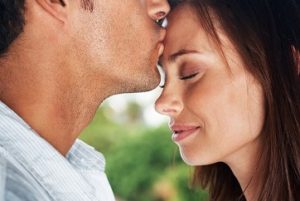 Congratulations, you've made it through rehab! It wasn't easy, but it's worth it. While this is a very exciting time as you're about to embark on your new sober journey, it can understandably be a little scary. Deciding what is going to happen after rehab is a very important decision. You want to make sure you enter an environment where you feel safe, supported, and where you won't be pressured to fall back into old habits. That's where sober living comes in. It's a great living option if you want a fresh start after rehab as you enter back into society.
Benefits Of Sober Living
Sober living is a place for you to live right after rehab as you transition back into the real world. It centers around being a safe, clean, sober environment for you to continue implementing the tools you learned in rehab and incorporating them into your daily life.
Sober Living Support
In a sober living home, you will typically be surrounded by people like you in age and gender. Between your fellow housemates and any staff running the sober living home, you will be surrounded by a built-in support system. Everyone will learn to rely on one another, learn how to live together, and hold each other accountable.
Easier Transition
In rehab, you are separated from the outside world to focus on yourself and work towards recovery. Sober living is a bridge from rehab back into everyday life. Even though there are rules in a sober living house, you are ultimately living independently. Re-discovering your independence, especially sober, can be exciting and doing it in a safe and sober environment can be the key to success.
Choosing A Sober Living House
With so many sober living homes out there, it's important to do your due diligence and research before choosing the one for you. It's critical to understand what you are looking for in a sober living house in terms of structure as there is a difference between sober living and structured sober living. Something that you might also want to consider is how close or far you are from your supportive friends and family members.
Sober Living Homes Near Me
If you have recently completed drug or alcohol treatment, consider using the Anthony House as an effective tool in your recovery. As safe, comfortable, and sober homes in Maplewood and St. Paul, MN areas, our team is eager to partner with you during this transition back to everyday life. Take advantage of the freedom this home provides while also utilizing the support and resources to help you get through the difficult days. To schedule a tour of our beautiful sober home, give The Anthony House a call at (651) 334-2395 today.