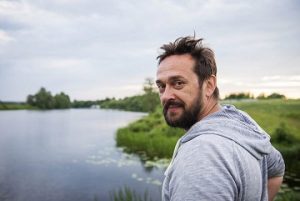 There are countless reasons why you might have decided that it is time to retake control over your life. Maybe you have battled addiction for years and you have seen the hurt that it can cause those that you love; maybe you have reached rock bottom and are afraid of what will happen if you do not take this step; or maybe you wonder if you have what it takes to end your substance abuse once and for all. We all have unique stories and reasons that brought us to this place. Those stories are important and have helped shape who you are. But it is also important to realize that you have a future ahead of you, you can regain control of your life and you deserve to feel free, healthy and loved.
Room And Facility Options
The Anthony House is a sober living community in Maplewood, MN. It is a safe, affordable and unique community that operates on both accountability and trust. We believe that our guests deserve to be comfortable, so we offer many amenities that other sober living communities do not. Our facility is located on a beautiful area of land in Minnesota, and we encourage walks outside and time for reflection. We also offer cable TV, phone and internet for our guests as well as fully stocked kitchens and laundry facilities. We want our guests to feel at home during their stay, so we also do not force you to choose an end date. You can leave when you are ready for the next step in your journey toward sobriety. Developing a sense of community as well as a sense of personal responsibility has helped many men, just like you, finally find success.
Schedule A Tour Of Our Sober Living Housing In Maplewood
The Anthony House is located in Maplewood and has 4 rooms that can be shared, 3 single rooms and 4 bathrooms. Our prices are affordable and start at $700/month. This includes a bed, linens, dresser, and hanging area for your clothing. The Anthony House opened in 2008 and has built its success on providing strong support, resources and leadership to our guests. Our residents learn to build strong relationships, while living in a place that encourages them to continue their progress day after day. If you have questions about The Anthony House or want to speak with a member of our team about our facility and services, feel free to give us a call at 651-334-2395 to schedule a tour.