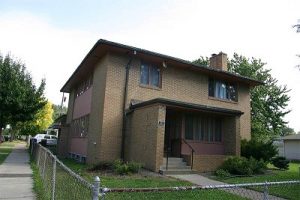 Have you recently completed treatment for drugs and or alcohol? Does going back to the real world intimidate you? The truth is that it can be very difficult to go back into an environment where freedom is at your fingertips. At The Anthony House, we take pride in providing safe and sober home environments where individuals can take the time necessary to learn how to put the tools they were taught during treatment to work. With four sober homes in Minnesota, you will be able to build a strong foundation so that you can maintain a healthy and sober life for decades to come!
The Anthony House is more than just physical homes where people just like you reside. This is truly a community where like-minded people gather around each other to provide support whenever it is needed. You'll likely have days where you desire to go back to your old ways. Your housemates and support team at The Anthony House will stand by your side and get you through those tough days. Accountability is a big part of the recovery process and this community that you will become a part of will hold you accountable during your stay at one of our sober homes. No one said it will be easy, and there is definitely a lot of work to be done, but with the support of this wonderful community, we believe that you can maintain a lifestyle where you are drug and alcohol free. Many of our residents end up building strong relationships that will last a lifetime during their stay at one of our sober homes.
Wonderful Amenities Three Sober Homes To Choose From
If you haven't taken a tour of one of our four sober homes in Minnesota, there is no better time than now to sign up. Whether you stay at the Anthony House, Jake's Place or Michael's Place, what you will find consistent throughout each home is a very clean and welcoming environment. Our goal is to create a safe and sober environment that feels like home. There's no time limit on your length of stay. However, much time you need, we will accommodate as long as you are committed to your recovery. Some of the wonderful amenities that you'll gain access to with each sober home includes:
● Beautiful Landscaping and Outdoor Space
● Stocked Kitchens
● Cable Television, Internet and Phone Access
● Laundry Facilities
● Much More!
If you are looking for the right environment to help you transition back into the real world after drug and alcohol treatment, The Anthony House has you covered. Offering four sober homes for men in Maplewood & St. Paul, MN, reach out to our team today to schedule a tour by calling (651) 334-2395.