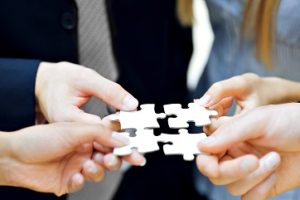 For every man who has been forced to come to terms with his addiction, there are unique circumstances and variables that tell the whole story. There are some common characteristics, however, and it is important to acknowledge them. For example, the impact of addiction takes a negative toll on the man's life, and on the lives of the people closest to him; addiction disrupts life and works hard to limit the man's potential; and every man who has ever experienced addiction can benefit from being heard and, even better, understood. The Anthony House, a member of the Minnesota Association of Sober Homes, is a place where men who have struggled with addiction can find others who understand them, hold them accountable, and put them back in touch with the possibility of fulfilling their potential.
Take Responsibility For Your Addiction And Move Forward
Understanding and support should not be confused with giving free passes or providing excuses for the destructive actions taken during the addiction cycle. Understanding means seeking honest answers to questions about what led to addiction and, more importantly, what will be needed to gain and maintain sobriety. The Anthony House is a place for honesty and support, and our residents find that they are supported unconditionally when they engage with their peers in an honest way in order to deal with the issues that caused their addictions in the first place.
Accountability is a cornerstone of the Anthony House philosophy. But the term 'accountability' is another of the many terms associated with addiction that is often misunderstood. Accountability is not synonymous with 'punishment.' It is instead a means of finding balance between knowledge of what led to addiction, knowledge of the impact of addiction, and an idea of what can be done to move forward in the most positive way possible.
Addiction remains active, in part, because so many of us waste time beating ourselves up for the mistakes we made, which leads us to believe that we deserve the pain of addiction. This only serves to justify continued self-punishment, which for the addict is a frequent excuse to continue the self-destructive behavior.
The community component of living at the Anthony House allows residents to work toward coming to terms with the past and learning the lessons that remain from it. When a new resident recognizes the benefit of others' experiences and perspectives, a feeling of being understood is the result. That resident, possessed of new understanding, is no longer new; he has become someone who is now capable of giving the gift of understanding to another resident.
St Paul Area Sober Living Community's For Men
For more information about our sober living communities in Minnesota, call us at 651-334-2395.