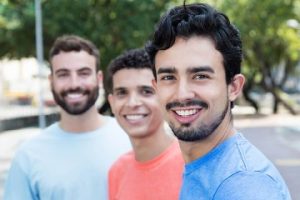 If you are looking for a sober living community with amenities for a loved one in your life, you may be considering several different options. It is important to find a facility that will offer your loved one the best possible chance for success on their road to recovery. One important component for many individuals is what type of amenities are offered. You want your loved one to be comfortable, and have the feeling of home, so that when they leave the sober living community, they can maintain their success when they re-enter their life. The Anthony House is a sober living community for men with locations in St. Paul, White Bear Lake, and Maplewood, MN. Our goal is to help our clients live comfortably while working toward an alcohol and drug free life.
 Safe Sober Living Community For Men In St Paul Area
The amenities at our sober living communities are a big part of the overall experience. Our facilities are located in beautiful settings, so you will be able to enjoy the outdoors, breathe the fresh air, take walks and find your inner balance. We also have kitchens that are fully stocked with food and drinks, cable, TV and internet available for our residents, laundry facilities and comfortable rooms and living areas so that you can rest, relax and connect with other residents. We believe that keeping our clients comfortable allows them the best chance to do the hard work they are there for.
Addiction recovery is a process that will be part of your life for many years. So, connecting with resources that can help you navigate this lifelong process is critical to your recovery. The Anthony House puts emphasis on developing strong relationships that will help support you even after you leave our facility. In addition, we can help you make connections with employment opportunities and ensure that you are able to access local AA meetings as well. When you make the decision to come to The Anthony House, you will find the strong and long-lasting support that you need to stay sober and live drug and alcohol free.
Find Your Path Toward Long Term Sobriety
Our unique approach has helped many men who have been struggling for many years with addiction. We try to keep our facilities enough like home so that it feels comfortable, safe and relatively normal. We find that this empowers our clients to use the tools that you learn in treatment and meetings, in order to build a foundation for a healthy, sober and clean lifestyle. If you would like to learn more about our sober living community, call us at 651-334-2395.