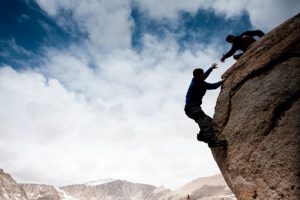 As the days grow shorter and the air turns crisper, we find ourselves ushering in a new season. Fall's arrival brings with it the promise of cozy sweaters, pumpkin-spiced everything, and the anticipation of the holiday season. Yet, for those on the path of sobriety, this time of year can also be filled with unique challenges and temptations. At The Anthony House, a distinguished sober living environment for men in Minnesota, we understand the significance of maintaining your sobriety during this season. Today, we'll explore how you can embrace sober serenity and navigate the challenges that arise during this time of year.
Reflect on Your Journey: Fall is a perfect time for introspection and reflection. Take a moment to acknowledge how far you've come on your journey to recovery. Recognize the progress you've made and the positive changes you've experienced since embarking on this path. This self-awareness can be a powerful motivator to stay committed to your sobriety.
Embrace the Change: The changing of seasons mirrors the transformation happening within you. Just as the leaves shed their old selves, you too are shedding the past. Embrace this change as an opportunity for personal growth and renewal. Find solace in the beauty of transformation and the promise of a brighter future.
Create New Traditions: One of the challenges of the season is the prevalence of social gatherings and festivities often accompanied by alcohol. At The Anthony House, we encourage residents to create new sober traditions. Host a sober Friendsgiving, participate in volunteer activities, or attend recovery-themed events. These new traditions can help you stay connected while avoiding old triggers.
Strengthen Your Support Network: Your support network is your lifeline during times of temptation. Stay connected with your fellow residents, attend recovery meetings, and reach out to your sponsor or counselor. The support you receive from others who understand your journey can make all the difference in maintaining your sobriety.
Mindful Self-Care: The fall season can bring about feelings of nostalgia and melancholy. It's essential to practice self-care to nurture your emotional well-being. Engage in mindfulness exercises, meditation, and journaling to stay grounded and at peace with your inner self.
The season of sobriety at The Anthony House is a time for growth, reflection, and renewal. By reflecting on your journey, embracing change, creating new traditions, strengthening your support network, and practicing mindful self-care, you can navigate the challenges of this season with grace and strength. Remember that you are not alone on this journey, and the bonds you form with your fellow residents will be a source of inspiration and strength.
Journey Towards Life Long Recovery
As you embrace sober serenity during this season, you are not only transforming your own life but also inspiring those around you. Your commitment to sobriety is a testament to your resilience and determination, and it paves the way for a brighter, healthier future. The Anthony House is here to support you every step of the way as you continue your journey toward a life of lasting sobriety and fulfillment.