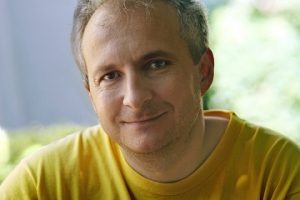 When you're fresh out of treatment and feeling confident in your new skills, it may seem like a relapse is the very last thing that can happen. Unfortunately, relapse is a very common thing for those who are new to recovery and occurs more often than you think. In fact, The National Institute on Drug Abuse states that relapse rates are between 50 and 90 percent for recovering alcoholics and 40 to 60 percent for recovering drug addicts. These statistics are staggering, but they shouldn't discourage you because every person's recovery journey looks different. To help avoid the possibility of relapse, those who are newly sober are always encouraged to utilize support services and 12-step programs.
Securing Stable Residence
Your home needs to be a safe and stable place that promotes wellness and sobriety. If you don't believe your current residences provide those things, then it might be time to look elsewhere. Oftentimes, one's environment has a lot to do with their unhealthy habits of substance abuse, and it's better to remove yourself from those situations than risk a relapse. This is especially important if your home is a trigger for you or you live with someone who shared the same unhealthy habits with you.
Surrounding Yourself With Clean And Sober Support
After you've completed the rehabilitation program, it's important that you avoid any potential triggers — even if that means you must distance yourself from the crowd you used to spend time with before entering treatment. Letting go of a friendship is never easy, but if they were contributing to your substance abuse, were they ever your true friends to begin with?
Setting Attainable Goals
Setting goals and planning for the future is a great way to stay motivated in your recovery journey. Make sure you monitor your goals as you move forward. You deserve to celebrate each milestone you make in your recovery and your personal endeavors, as well.
If you have recently completed drug or alcohol treatment, consider using the Anthony House as an effective tool in your recovery. As a safe, comfortable, and sober homes in the Maplewood and St. Paul, MN area, our team is eager to partner with you during this transition back to everyday life. Take advantage of the freedom this home provides while also utilizing the support and resources to help you get through the difficult days. To schedule a tour of our beautiful sober home, give The Anthony House a call at (651) 334-2395 today.