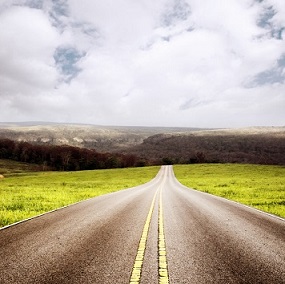 Planning in general for any sort of vacation can be a hectic and time-consuming process. It can add unnecessary stress and anxiety to what is supposed to be an otherwise pleasant experience. This is especially true for someone who is in recovery from alcohol or drug addiction, as traveling can present several challenges that someone who is not living a sober lifestyle may not even consider.
It's always best to plan before leaving for your trip to ensure that you will have the best chance to avoid any situations that might lead to missteps or temptations that could possibly trigger a relapse. A few sober planning ideas include:
● Letting your travel companions know that maintaining your sobriety comes first and foremost to you. Emphasize that this is a sober travel experience for you.
● Contacting accommodations in advance. This will ensure that any alcohol that may be present or included in your stay is removed before your arrival. If staying in a hotel where there is a mini bar, letting the staff know in advance to empty it of any alcohol will help you avoid giving in to any cravings that you may experience during your time spent in the room.
● Try to adopt an "out of sight, out of mind" mentality from the start. Steering clear of places or circumstances that revolve around alcohol or drugs can help you focus more on enjoying other experiences while on your trip.
● Avoid "Trigger" Destinations. While this may seem like an obvious decision, there are some vacation destinations that are just a bad idea for someone in recovery. For example, planning a trip that includes places known primarily for their alcohol production or party scene is sure to be filled with temptations that can lead to a slip or relapse (i.e., Napa Valley, New Orleans during Mardi Gras, and Spring Break destinations like Cancun or Panama City.)
Never Lose Sight Of Your Recovery Goals
Sober travel is a great way to get out, meet new people, and experience new things. However, it is not without its challenges, particularly if you're in the early stages of recovery. Learning how to plan and enjoy a vacation based around your recovery goals, coping skills, and overall sober lifestyle will give you the freedom to explore exciting, sober activities that would not have been possible prior to treatment.
Sober Living Community Focused On Personal Responsibility
Dealing honestly with the truths of your life before you arrived at The Anthony House creates the potential for lasting sobriety. The Anthony House experience is largely determined by the residents, and when residents are committed to each other, they are more likely to see themselves as deserving of sobriety. Call us at (651) 334-2395 to schedule a time for a tour of our sober living facility.