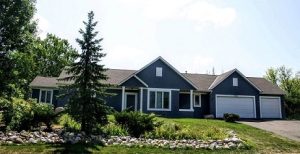 At The Anthony House in St. Paul, MN, we understand that early recovery can be a challenging and delicate period for individuals striving to overcome addiction. Our commitment to providing a safe, structured, and supportive environment is reflected not only in our house but also in our fellow sober living homes, including Jake's Place, Collin's Place, and Michael's Place. In this blog post, we'll delve into the significance of structure in sober living homes and how it can help individuals successfully navigate the early stages of recovery.
The Importance of Structure in Sober Living Homes
Structure is a fundamental component of sober living homes like The Anthony House, Jake's Place, Collin's Place, and Michael's Place. This structure serves multiple purposes and benefits residents in various ways:
● Routine and Consistency: Early recovery can be tumultuous, marked by the need for stability and consistency. The daily routines established in sober living homes offer a predictable and dependable framework that helps residents regain control over their lives.
● Accountability: Structure promotes accountability. Residents are encouraged to adhere to house rules, attend meetings, and actively participate in their recovery journey. This accountability fosters a sense of responsibility, self-discipline, and personal growth.
● Healthy Habits: Sober living environments emphasize healthy habits. These include maintaining a clean living space, proper nutrition, regular exercise, and consistent sleep patterns. These habits play a pivotal role in both physical and emotional well-being.
● Supportive Community: The structured living environment encourages interaction and collaboration among residents. It promotes the development of supportive relationships and a sense of belonging, as individuals share their experiences, challenges, and successes.
● Skill Development: Residents acquire essential life skills in structured sober living homes. These skills encompass budgeting, time management, communication, and conflict resolution—skills that are crucial for a successful transition back into independent living.
● Transition to Independence: One of the primary goals of sober living homes is to prepare residents for a successful transition back to independent living. The structure provided in these homes helps individuals regain their independence gradually and confidently.
Individualized Plans in a Structured Environment
Sober living homes within The Anthony House Group, including Jake's Place, Collin's Place, and Michael's Place, recognize that each resident is unique and has different needs and goals in their recovery journey. The structured environment allows for individualized plans and support that cater to each person's specific circumstances.
Clean Living St Paul
Structure is not a one-size-fits-all solution, and its flexibility within sober living homes is a key to success. At The Anthony House, Jake's Place, Collin's Place, and Michael's Place, we are dedicated to providing a supportive and structured environment that enables residents to navigate early recovery successfully. We understand the significance of structure, routine, and accountability in helping individuals rebuild their lives, achieve lasting sobriety, and embark on a brighter, healthier future. Whether you are considering sober living or already on the path to recovery, remember that a structured environment is your ally in the journey to healing and progress.