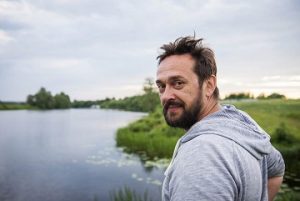 At the Anthony House, we take pride in offering unique sober living opportunities in Minnesota. Trying to transition back into normal life after completing a recovery program may be one of the most difficult things that you'll ever have to face. With so many distractions and tons of freedom, it is incredibly easy to revert back to the bad habits that have haunted you in the past. If you are looking for a safe, sober living environment to help you properly transition into the real world, The Anthony House is just the partner for you.
Critical Step Towards Lifelong Sobriety
For many of our guests, our sober living homes serve as a residence that helps them through their first months of sobriety. Our visitors get to not only access a safe, clean and comfortable home, but they also get to surround themselves with like-minded individuals that have the same sobriety goals in mind. Accountability is a key part of maintaining sobriety, and the other men in the home are here to serve as your accountability partners. The time you spend in one of our sober living homes in Minnesota is a critical step towards helping you achieve lifelong sobriety. Our staff will equip you with the tools, resources and a living space that will help you build the foundation for a healthy, sober and clean lifestyle in the future.
Sober Living Amenities
No matter which sober living home you choose to live in, you'll be able to enjoy the many amenities that you can tap into during your stay. Take advantage of our fully stocked kitchens, access to cable television, internet and phone as well as the ability to do your laundry onsite. Each one of our properties offers wonderful outdoor surroundings that you can explore during your down time. Our goal is to make sure that our sober living environments truly feel like home for our residents.
Affordable Men's Sober Living
Feel free to tour any of our sober homes before choosing the one that fits your needs best. The only costs outside of the normal monthly rent includes a $425 sober deposit which is refundable after a successful 6 month stay and a $25/month house fund fee to help with items around the residence. The housing options that our clients can choose from include the following:
● Anthony House – This beautiful sober home resides in Maplewood, MN and our residents can choose from a single or double room.
● Jake's Place – Nestled in a quiet part just a 6 minute bus ride from downtown St. Paul, MN, this 5,000 square foot home is an ideal option. Choose from a single, double or three person room.
● Michael's Place – Another great sober living option in St. Paul, MN, Michael's Place offers beautiful landscapes and a very large backyard.
If you are looking for unique sober living opportunities in Minnesota, our team at The Anthony House has multiple options for you. To learn more about our sober living homes, give us a call today at (651) 334-2395.