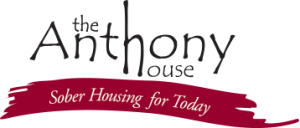 It is no secret that addiction recovery is a difficult process that can look different from person to person. Aside from traditional therapy, many other methods can assist a person in their recovery journey. A common method that is paired with traditional therapy in the recovery process is yoga. Yoga's popularity has grown immensely over the past decade due to its physical, mental, and spiritual health benefits. Those who enter The Anthony House in St. Paul, MN will learn new ways to cope during addiction recovery. Yoga is a great option for those looking to learn a new healthy hobby.
The Science Behind Yoga And The Brain
Yoga, which is a form of mind–body practice, draws its roots to India and it has been proven to reduce perceived stress, anxiety, and improve physical and mental health. Yoga has eight components such as conduct within society, personal discipline, postures/poses, breathing, concentration, contemplation, meditation, and absorption/stillness. Yoga in the management of drug dependence has been an intriguing area of interest since the last decade. Yoga is being considered as a holistic intervention inducing dopamine homeostasis leading to long-term benefits in management of addictive behaviors termed as "Reward Deficiency Syndrome."
How Yoga Affects Mood And Emotions
Yoga has been scientifically proven to help reduce anxiety and feelings of depression. This is very useful for individuals suffering withdrawal from harmful chemicals. A two-week study surveying alcohol-dependent participants concluded they experienced lesser symptoms of depression after practicing yoga. In addition to depression relief, yoga decreases stress and levels of cortisol, fights fatigue, and clears brain fog.
Due to the continued breathing yoga involves and the strength needed to stabilize, and hold poses, yoga has been "shown to disrupt neural pathways that may reinforce addictions." In a test evaluating yoga and Opioid-use disorders, some members of the experiment noted higher moods and quality of life. A study on yoga and Cocaine-use disorders yielded participants who had lower stress and cortisol levels. More studies are being done to understand the long-term effects of yoga on substance abuse.
Sober Living At The Anthony House
Incorporating yoga into your continuing care strategies yields immense physical and mental health benefits that are protective in recovery. The Anthony House is a leader in integrated, evidence-based treatment for substance use disorders. If you're interested in learning more about sober housing in Maplewood or St. Paul, MN, don't hesitate to reach out to us today. We'll be glad to give you a tour of our facilities to see if one of our sober homes may be a perfect fit for you. Let's work together to help you maintain your sobriety and start to reclaim your life and continue your recovery. We look forward to partnering with you on your recovery journey soon!