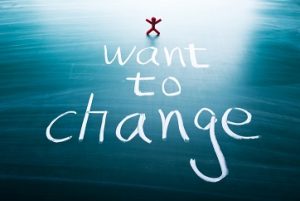 If you're looking for a fresh start that includes a clean, welcoming sober living home in the Maplewood and St. Paul, MN areas you've come to the right place. At The Anthony House, we strive to provide the highest quality sober living homes in the entire state. We make it our mission to partner with our residents to help them stay on track when it comes to living a fulfilling life free of drugs and alcohol. We have no set time of stay requirements. Some of our residents choose to stay for multiple months ore even years.
Below are just a few key characteristics to look for when touring sober living houses in the area:
Key Things To Look For In A Men's Sober Living Home
• Clean Facilities – When you move into a new home you want it to be clean and inviting. All of our homes are cleaned regularly, properly maintained and even feature manicured outdoor areas to truly make you feel welcome.
• Compassionate Staff – Everyone that's involved with The Anthony House is focused on helping you to stay clean. Many of our staff members have been in your shoes before so they understand the difficulties you're facing. Remember, we're here for you should you need any help throughout your time at one of our sober living homes.
• Good Location – All of our homes are located conveniently in and around Maplewood and St. Paul, MN. These homes are conveniently located close to public transportation so that you'll be able to travel throughout the area when necessary.
• Relationship Building – Some of our most successful residents have built strong relationships with other residents in our homes. Many of these relationships have remained for years and have helped provide a layer of accountability on the road to recovery.
• Feel at Home – One of the reasons we're called The Anthony House is that we want to create an environment where our residents truly feel at 'home'. This focus goes into everything we do and it's why we take such pride in the cleanliness and appearance of all our homes.
Interested In A Sober Living House In St Paul Area?
If you're looking for a sober living home, don't hesitate to reach out to The Anthony House. All of our homes are supported by the Minnesota Association of Sober Homes (MASH) which means they're held to the highest standards possible. Give us a call today at 651-334-2395 to schedule a tour of one of our homes today.