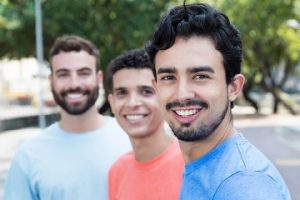 When it comes to sobriety, the transition from rehab or treatment to independent living can be a pivotal moment. That's where a structured sober living environment like The Anthony House plays a crucial role. In this article, we'll explore the importance of structured sober living during the recovery journey and why it can be a game-changer for individuals seeking a stable foundation for their sobriety.
The Post-Treatment Challenge: Completing a rehab or treatment program is a significant accomplishment, but it's just the beginning of the recovery journey. Many individuals find that returning to their old living environments can be fraught with challenges, temptations, and triggers that can jeopardize their progress.
The Need for Structure: Structured sober living environments like The Anthony House offer a bridge between treatment and independent living. Here's why structure is so vital:
● Accountability: Structure provides a level of accountability that can be a lifeline in early recovery. Residents adhere to a set of rules and guidelines that help them stay on track and make responsible choices.
● Routine: Establishing a daily routine is essential for rebuilding a sense of normalcy. Structured living environments provide a structured daily schedule, including mealtimes, group meetings, and curfews, creating a sense of stability.
● Peer Support: Living with peers who are on a similar path to recovery fosters a sense of camaraderie. Residents support and encourage each other, creating a supportive community.
● Reintegration: Structure provides a gradual reintegration into independent living. It helps residents learn essential life skills, such as budgeting, time management, and job hunting, in a supportive environment.
The Anthony House Difference
At The Anthony House, we understand that the transition from treatment to independent living can be challenging. That's why we offer a structured sober living environment that provides the following benefits:
● Multiple Locations: With three different houses in and around the Twin Cities, residents have the flexibility to choose the location that best suits their needs and preferences.
● Peer Support: Our community of residents forms a tight-knit support network. Sharing the journey with others who understand the challenges of recovery is invaluable.
● Professional Guidance: Our staff is not just here to manage the houses; they're here to provide guidance, support, and a friendly presence. They ensure that residents have the resources and support they need to succeed.
● Structured Activities: We organize regular group meetings, social events, and recreational activities that promote interaction and help residents build strong bonds within the community.
A structured sober living environment is a vital component of the recovery journey. It offers the stability, accountability, and support that individuals need to navigate the transition from treatment to independent living successfully. At The Anthony House, we're here to provide that structure and support, helping residents build a strong foundation for lasting sobriety.