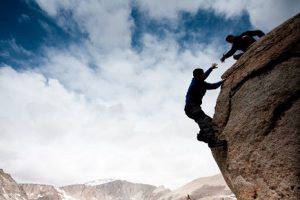 How do you achieve long term success with addiction? Many men battle addiction for years, trying AA meetings and other treatment programs that provide excellent tools and resources. However, it can be really difficult to translate what you learn in these programs to your daily life. What might sound realistic and do-able when you are in a one-hour meeting can prove much more challenging to implement with the constant stress of everyday life. The Anthony House was created to help men put what they learn in meetings and treatment programs into practice. Our sober living communities give you the environment to use what you have learned and settle into your recovery so that you can more easily acclimate back into your regular life, once you are ready.
Sober Living Communities For Men In Minnesota
Our sober living communities are located in Maplewood, St. Paul and White Bear Lake, Minnesota. We have built these homes in gorgeous settings so that our residents can take in the beauty of nature during their stay. In addition, we offer many amenities in our sober living homes like internet, phone, TV, laundry areas, and fully stocked kitchens. We want you to feel safe and comfortable during your stay. We believe that this contributes to a more positive experience and a better chance and long-term success with your journey toward sobriety.
Another important element that factors into the long-term success of our program is the community that we build. Each and every person staying here understands exactly what you are going through. This element of support is critical to overall success. The strong relationships that you build while you are a resident at The Anthony House will be with you long after you leave. The people that you meet will be lifelong partners on the journey to recovery, accountability partners and sources of support.
Support During Your Recovery Journey
When you decide to live in one of our sober living communities, you will have access to AA meetings, employment opportunities, mentors and friends that will challenge you to reach your goals. The environment that we create is comfortable and structured, supportive and encouraging, and has been very successful for many of the men who have made the decision to live here for a period of time.
If you have been considering your next step toward sobriety and want to learn more about The Anthony House, now is a great time to reach out to learn more. Simply call us at 651-334-2395 to learn more and secure your spot.