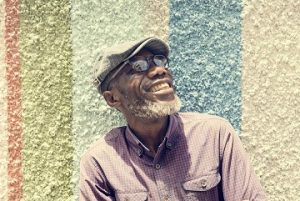 The reasons why men become dependent on, or addicted to, alcohol and other drugs can vary widely. It may be that you have a predisposition to addiction–an inherited trait, for example. It may be that drugs and alcohol started off as a recreational activity that got out of control, perhaps because of that same inherited trait. For some men, drinking too much alcohol or indulging in other kinds of drugs are ways to dull physical or emotional pain. Many men who have abused alcohol and drugs started at a very young age and might have overindulged out of a desire to keep up with their peers. We know that peer pressure is a very strong force, and it is arguably greater for men, given that there are so many pressures associated with appearing to not be affected by pressure at all. The Anthony House understands that for every man with an alcohol or drug issue, there is a unique circumstance that leads to their unique battle with addiction.
St Paul Sober Living Community
Spending time at The Anthony House is a first and necessary step on the path to recovery. It may be tempting to consider time spent at our facility to be an indicator of failure, but it is actually the exact opposite. The reality for all human beings is that life is marked with failures. If you consider your dependence on alcohol or drugs to be a failure, then consider time spent at The Anthony House a most significant way to correct the failure. Not seeking help at our St Paul sober facility would serve to prolong and reinforce whatever failures led to the issues with substance dependency you are dealing with. If you are concerned that spending time at our facility will serve as a reminder of things that you are ashamed of, we challenge you to think of it differently.
Take Control Over Your Future
We have learned that one of the most important components in regaining your life is coming to terms with the realities of it. If one of your realities is that you have substance dependency, the only way to achieve a higher quality of life is to first acknowledge that alcohol and drugs can no longer have such a strong presence in your life for healing to take place. We do not ask our residents to feel worse about the mistakes they have made, but we do ask them to take responsibility for their choices. Taking responsibility cannot change the past, but it can increase understanding of the dynamics that led to poor choices and empower you to make better choices in the future. Call us at 651-334-2395 to learn more about our St Paul sober living community.