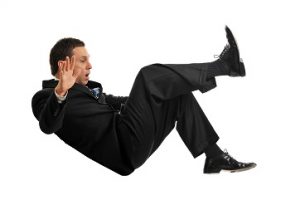 At the Anthony House, our mission is to help you take what you learned in treatment and apply it to your everyday life. This is not just a place to sleep at night. Here, you'll build a foundation for a healthy, sober and clean lifestyle.
Anytime you walk into the Anthony House, you will find a clean and welcoming home. We strongly believe that providing a safe, clean environment will aid in creating habits that keep our residents safe and clean well beyond their sober housing living. Our sober housing features beautiful outdoor surroundings, fully stocked kitchens, cable TV, internet and phone, laundry facilities and so much more. We provide all of the basic amenities in order to have a clean environment so that our residents can spend more time focusing on themselves. To continue keeping a safe and clean home, the residents play a significant role in managing their space. They share the duties of cleaning and maintaining the home. For this reason, the house manager typically creates a rotating schedule of chores for our residents.
Developing Sober Relationships
Coming into society sober can be intimidating. Recovery is a lifelong process and something that should be focused on each day. We immediately start that process here at the Anthony House. We place an intentional focus on our residents attending meetings and building a foundation of wellness together. By building these relationships, we have found that our residents have more support and can help each other to stay accountable as they progress on their path to long term sobriety.
Living Sober
Living sober at the Anthony House means that you'll be attending AA meetings. Here, you'll have access to nearby AA meetings, employment opportunities, sponsors and new sober friends. We allow for opportunities to experience fellowship with like-minded professionals who flourish in the spiritual principles of Alcoholics Anonymous. We encourage involvement within the home like attending weekly house meetings. We also encourage involvement within the local community. Spending time focusing on your new life, drug and alcohol free, is possible here at the Anthony House.
Safe And Clean Sober Living
If you are looking for a sober home, feel free to contact us for a visit. For more information about how we cultivate a safe, supportive and sober environment here at the Anthony House, give us a call today. Contact the Anthony House today at (651) 334-2395.