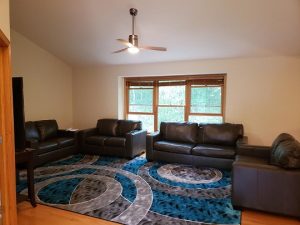 Most of us understand the difference in the meaning of the words 'lonely' and 'alone.' We do many things alone – many people live alone very happily, and there can be nothing better than taking a walk alone to clear your head. We may find comfort in reading a book in the park or going for a long drive on country roads. Doing things alone can be highly rewarding and meaningful. Things can get more difficult, though, when we become unsure of which term best describes our experience. Addiction is an experience that very often moves us into the area of loneliness, but the Anthony House is a service that helps men get back to feeling supported on their journey to regain sobriety. You do not have to go through this experience alone.
Sober Living Communities For Men In Minnesota
Our society values the ideas of independence and self-sufficiency. What often happens, though, is that we confuse those ideas with the notion that we must never ask for help. Finding ourselves in need of help therefore becomes a source of shame, which pushes us deeper and deeper into the unhealthy and self-destructive aspects of our addiction. Shame prevents us from being honest with the people who would want to help us and, feeling further cut off from those sources of help, we sink lower into the depths of loneliness.
For many men who struggle with addiction, the only comfort they can find is in alcohol and/or other substances. That comfort, though, is not only temporary, it is also false. Whether alcohol or other drugs, the effect is toxic to the body, which extends to the mind, which then seeks more of these substances. As this progresses, the crushing reality of being alone becomes unmistakably lonely. The Anthony House not only helps men regain their sobriety, but also by helping our residents recognize that they are understood by others who have gone through, or who are still going through, the same processes.
The Journey Toward Sobriety Does Not Have To Be Made Alone
Many of our residents feel a sense of relief soon after they arrive. If the pleasing surroundings do not immediately offer comfort, the friendliness and support of other residents and their communication of going through similar experiences will. You may have felt alone and lonely when you walk in our doors, but you will soon feel a sense of community and support with our staff and residents. Call us at 651-334-2395 to learn more about our sober living communities for men in Maplewood, St. Paul and White Bear Lake, Minnesota.