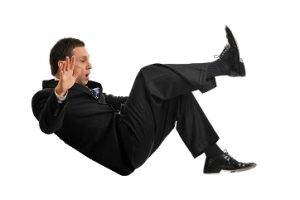 If you have battled addiction for any length of time, you have likely been to meetings and tried different strategies for treatment. Addiction is a lifelong struggle for many and figuring out how to use the many resources we pick up along the way can be a huge part of the recovery process. That is exactly why The Anthony House was formed. We are a sober living community that offers men in the Minnesota area a safe and supportive environment to translate these skills you have learned into practice. We have created four sober living homes for men in Maplewood, St. Paul, or White Bear Lake, MN. What makes our approach different and potentially a good match for you? Here are some of the things that we offer that set us apart from other sober living facilities:
1. Sense of community: We understand that you have to focus on some aspect of your recovery every single day, long after you leave The Anthony House. This is why the element of community is so important to our work. Building strong relationships with other residents will encourage long term accountability and support, which are key elements to staying sober.
2. No deadline for moving out: Unlike other sober living communities, we do not ask that our residents leave by a certain date. Each case is different, and each person is unique so we work with each of our residents to determine the best path forward, including how long they will stay with us.
3. Amenities: We also believe that feeling comfortable and at home goes a long way in your success. Our facilities are clean and welcoming and offer amenities like fully stocked kitchens, laundry, cable and internet and beautiful outdoor surroundings.
4. Access to other addiction resources: When you live in one of our sober living communities you will also have access to other local addiction resources like AA meetings, sponsors and employment opportunities. We do everything we can to give you the tools to succeed.
5. Themes of empowerment and support: Being in a sober living community is not a punishment. It is one small step on your path to recovery. We treat you with respect and support and believe in your ability to succeed.
Minnesota Sober Living Community
For more information about The Anthony House, or one of our other sober living facilities in Minnesota call us today at 651-334-2395. We hope you will consider us a partner in your journey toward recovery.