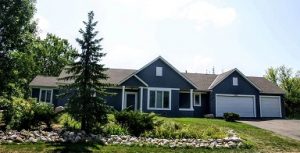 One of the main areas of focus at The Anthony House is healing. Our mission is to help men who have suffered the loss of quality of life as a result of their involvement with drugs and alcohol, and we approach our work in a way that has proven to be extremely successful for our residents. Our approach is not cookie cutter; it could in fact be called revolutionary in that our focus is on helping our residents understand that they deserve the healing they are capable of experiencing during their stay at The Anthony House. Many other facilities that claim to have similar missions approach their efforts with a more punitive approach. The idea of punishment, however, can cause a person with a history of drug and/or alcohol abuse to comply with the rules and regulations out of fear and comply with the rules and regulations without truly changing their behavior.
Importance of Responsibility and Accountability
Our approach differs in subtle but significant ways. We want our residents to feel comfortable at The Anthony House and embrace the concepts of responsibility and accountability, but not simply because they fear the consequences of violating facility rules. By stating our expectations clearly and up front, our residents spend their time with us in a more relaxed way, which allows them to focus on the tasks at hand—namely, understanding the dynamics that led to their issues with drugs and/or alcohol and learning how to move forward with the greatest chance of achieving long term sobriety.
When our residents embrace responsibility and accountability, the rules and regulations that form our contract become almost secondary. The residents' focus is on responsibility and accountability which means that our policies exist as background scenery. When our residents lend their best effort to their own healing, good things happen both for them and for the residents who share our space with them.
Unique Sober Living Community for Men
Healing is hard work. It is especially hard work when the loss of sobriety has damaged relationships with the people you love. But when you spend time at The Anthony House, your loved ones have a better chance of recognizing that the changes you have initiated are genuine and long lasting. That is due, in part, to one of the fundamental aspects of residing at The Anthony House—you have chosen to do so. Because of that, the changes you decide to make are also choices which allow for change to be genuine and sustainable.
If you would like more information, contact us at 651-334-2395.