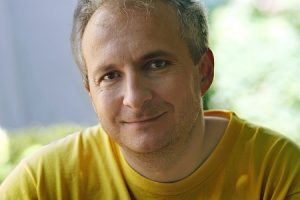 Recovering from addiction is a long and often difficult journey that demands support, understanding, and safety in an atmosphere of sobriety. Sober living homes like The Anthony House in Minnesota provide essential assistance during this transition period back into daily life – in this post we explore why sober living homes like The Anthony House should play such an integral part of someone's journey toward sobriety – as well as explore its positive effect on residents' recoveries journeys.
Creating a safe and nurturing environment: Transition from addiction treatment to independent living can be challenging. Making the move from addiction treatment to independent living can be daunting. Sober living homes offer a supportive and tranquil environment where residents can find relief and comfort. Anthony House in Minnesota stands out as an outstanding example. With comfortable living spaces, dedicated staff, and a strong sense of community – they allow residents to focus on recovery without interruption or triggers from outside sources.
Encouraging accountability and personal growth: A key feature of sober living is personal accountability. At The Anthony House, residents are expected to accept responsibility for their actions, adhere to house rules, and contribute positively to the community. Regular drug testing and house meetings encourage this sense of personal growth while reinforcing motivation for personal recovery. Through this structured approach individuals develop essential life skills while remaining connected to recovery.
Peer support and camaraderie: Social support is vital during any journey toward recovery, and The Anthony House understands this fact and fosters strong camaraderie among residents. By living among others who share similar experiences and challenges, The Anthony House creates a supportive network where residents can turn for understanding, encouragement, and guidance from each other – often even beyond its program duration! – thus giving individuals a lifelong support network.
Access to essential recovery resources: Sober Living Homes such as The Anthony House offer essential recovery resources that increase residents' chances of success, from workshops and educational programs to 12-step meetings and counseling services – giving residents access to learn new coping skills, explore personal triggers, and develop plans to prevent relapse. This comprehensive approach gives people all the tools necessary for long-term recovery.
Supporting sober living situations is an integral component of recovery, and The Anthony House in Minnesota provides an exceptional environment that fosters personal development, accountability, and peer support. Residents at The Anthony House can focus on rebuilding their lives and rediscovering themselves while safe from addiction – if you know someone on their journey towards recovery, please consider The Anthony House's invaluable assistance during this critical stage. Together we can make an impactful difference as they take back their lives from addiction.