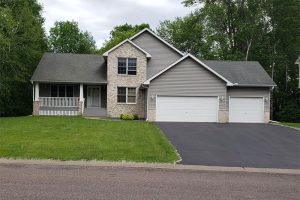 Addiction can feel all-consuming and leave you feeling like you are not able to live your life to the fullest. Addiction will control you, your decisions and can make you push those you love away. Recovery is a lifelong process and a daily commitment. The Anthony House is a sober living community for men in the St. Paul, Minnesota area. Our goal is to help you use the tools that you have learned to build a lasting foundation to live a sober and more healthy life. We recognize that this may not be the first time that you have tried to get sober. In fact, you may have been to treatment facilities before and to countless meetings. You may have even stayed sober for a few weeks or months (or even years) before something changed and you slipped back into the habit.
Sober Living Community For Men In Minnesota
Our approach is to help you find a way to live your life drug and alcohol free. When you come to our facility, you will find a supportive and comfortable environment that welcomes you. We want you to feel like you are at home, so we have built a facility with many amenities like full kitchens, cable, TV, internet, laundry facilities, and a beautiful outdoor setting where you can breathe in the fresh air and relax. The goal is to encourage sober living when you are in a comfortable environment, not when everything is strict and limited. We do not put a lot of restrictions in place, but instead encourage you to learn to live your life in our supportive environment so that you are more likely to be able to replicate that at home. We provide many opportunities for you to develop a routine and we provide access to local AA meetings as well as employment opportunities as well.
Accountability And Personal Responsibility Keys To Sobriety
The relationships that you will build during your stay are another key component to the program's success. When you build friendships with others who share a similar path, you can also build accountability and personal responsibility, which can help with long term success. The support that you will receive from your fellow residents is a huge motivator. For more information about The Anthony House or to schedule a tour of our facility, give us a call at 651-334-2395. You can reclaim your life and we can help!