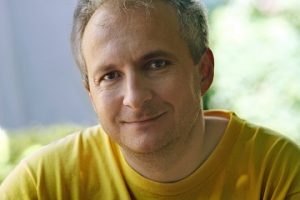 One of the biggest things we stress here at The Anthony House is that it's not about drinking or doing drugs. At The Anthony House, it's about learning to live drug and alcohol free. We don't want our residents just to survive, we want them to truly live and make the most out of their lives. We are a caring environment for recovering addicts and alcoholics that allows for a space to live, learn and utilize the tools that we are taught in treatment and meetings. We aim to help you build a foundation for a healthy, sober and clean lifestyle not just while you are here but for years to come.
As we all know, recovery doesn't stop after treatment ends. It is a lifelong process that requires focus and energy. All of our residents here are required to attend meetings that relate to their addiction. When attending with other residents in our group, strong bonds are made. As we encourage each other in our sobriety and clean-living lifestyle, we bond through our struggles and build each other as we progress on our path to long-term sobriety.
MN Association of Sober Homes (MASH) Member
For those that don't know, MASH stands for the Minnesota Association of Sober Homes. The Anthony House is a proud member of MASH, and we participate in a strict code of ethics outlined by the organization. We provide our residents with access to nearby AA meetings, employment opportunities, sponsors, and the new sober friends that can relate to your struggles as well as successes. As we work towards our own personal goals of sobriety, we can look to our left and to our right and feel the support of others doing the same.
Sober Living St Paul
We recognize at The Anthony House that everyone's journey is different. We want everyone to feel comfortable and ready to fly before they leave our nest. So, we have no deadlines or time limits on your stay here. We want you to stay as long as you like in a safe and supportive environment that will fuel your sobriety.
For more information about The Anthony House and the drug and alcohol-free living that we do here, give us a call today. Contact The Anthony House today at (651) 334-2395 and let us help you continue your path to ultimate wellness with sober living.