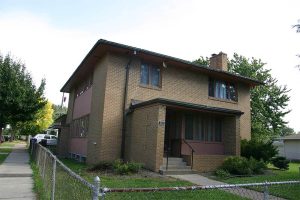 Launching into recovery from addiction is an integral step toward living a happier, healthier life. For individuals seeking a safe and supportive environment for sober living, the Twin Cities offer an ideal setting. Here at The Anthony House, we believe this vibrant region of Minnesota provides an abundance of resources, opportunities, and a welcoming community that can greatly assist individuals on their recovery journey. In this blog post we'll explore why living in sober living houses makes sense here in Minnesota.
Twin Cities recovery resources: The Twin Cities offer an abundance of addiction recovery resources, such as support groups, counseling services and outpatient treatment centers. These are crucial to those trying to lead sober lives as they provide a network of professionals and peers who understand the challenges associated with sobriety and can offer guidance, encouragement, and accountability during recovery.
Twin Cities Recovering Community
The Twin Cities is home to an active recovery community that thrives on support and friendship. Recover-oriented events such as sober social gatherings, wellness activities and spiritual retreats give those living sober opportunities to build meaningful relationships within this network – which may prove crucial in keeping sobriety going and forging long-lasting friendships.
Nature and outdoor activities: The Twin Cities offer a wealth of outdoor activities that can promote physical and emotional well-being, from Minnehaha Falls Park trails to Minneapolis lakes – offering tranquil environments perfect for reflection, meditation and relaxation. Engaging in these activities not only fosters a healthier lifestyle but can help individuals living sober find solace from stress while discovering renewed sense of purpose.
Employment And Educational Opportunities
The Twin Cities boast a vibrant job market, providing diverse employment options across various industries. There are many colleges and universities, vocational schools, and training programs in the region which provide individuals with stable employment and educational resources in furtherance of their education or skill development. Secure employment and educational resources play a pivotal role in sober living by encouraging financial independence, personal growth, and an enhanced sense of accomplishment.
Twin Cities Arts And Cultural Scene
From theaters and galleries to music venues and festivals, the Twin Cities offers a bustling arts and cultural scene. Engaging in artistic pursuits and engaging in artistic expression can be an empowering form of therapy and self-discovery during recovery journeys. Engaging with cultural offerings provides individuals in sober living an opportunity for self-improvement, inspiration, and the chance to discover new passions and interests.
Moving into a sober living house is a key step toward living a sober and fulfilling life. The Twin Cities offers ample resources, support networks, natural beauty, employment/education opportunities and vibrant arts scene – making this region ideal for individuals pursuing lasting recovery. At The Anthony House we aim to provide safe and nurturing accommodation so our residents can fully take advantage of what the Twin Cities has to offer as part of their recovery journey.