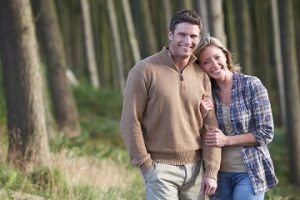 The world we live in provides us with endless amounts of freedom. While this can definitely be a good thing for some, life in the real world can be overwhelming and stressful. Particularly for those who have struggled with addiction and substance abuse in the past, that freedom can cause some to revert back to their addictive behaviors. So, if you have recently completed a treatment program and are looking to restart your new life in a sober environment in Minnesota, there is no better option than The Anthony House.
Continuing to Learn And Grow Living Clean And Sober
By choosing to stay at one of our sober living homes, you'll not only be provided with a safe and sober living environment, but you will also be given the tools to help you continue to learn and grow. During your stay, you will learn to use the tools that you were taught in treatment and meetings. Over time, you'll begin to build a strong foundation where you'll have the ability to maintain a healthy, sober and clean lifestyle in the future. You'll be able to tap into our outstanding community that is here to stand by your side each and every day. The relationships that you develop during your time at one of our sober living homes could end up lasting a lifetime. Even after you complete your stay, you'll have lifetime accountability partners that will help keep you on the right path at all times.
Great Sober Living Amenities
While staying at one of our sober living homes, you'll have access to wonderful living amenities. Each of our properties offers beautiful views and amazing outdoor surroundings. Our kitchens are fully stocked, and you'll have access to laundry facilities whenever needed. When it comes to entertainment, you can utilize cable television, internet and phone time whenever you'd like. There is a required $425 sober deposit, which is refundable with a successful six month stay. This shows that you are committed to maintaining a sober lifestyle and we'll do everything we can to ensure that it happens. There's also a $25/month house fund charge which helps keep food, beverage and cleaning supplies stocked in the house.
Sober Home Options For Men In St Paul
Depending on your preferences, you can choose from one of our four sober home options. We can schedule a tour of our homes whenever you are ready. Choose from one of the following sober living properties:
● Anthony House – Located in Maplewood, MN
● Jake's Place – Located in St. Paul, MN
● Michael's Place – Located in St. Paul, MN
Are you ready to restart your new life in a sober and safe environment? If so, our team at The Anthony House is here to help. To learn more about the sober living home options we provide, give us a call today at (651) 334-2395.