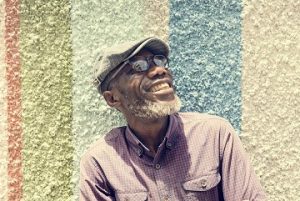 As the calendar flips to September, a month of transition and renewal, the team at The Anthony House extends a warm embrace to all individuals on their sobriety journey. September brings unique challenges, but it's also a time of fresh beginnings and renewed commitments. In this blog post, we explore how you can navigate the intricacies of sobriety this month with the support of The Anthony House by your side.
Staying Sobriety In September
September symbolizes a season of change, making it an opportune time to reflect on your journey towards lasting sobriety. It's a month when individuals across Minnesota and beyond observe National Recovery Month, a time to celebrate the achievements of those in recovery and raise awareness about substance use disorders. At The Anthony House, we wholeheartedly embrace this spirit of celebration and advocacy.
Transcending Challenges Together
With the changing season come various social gatherings and events, often accompanied by the presence of alcohol. Navigating these situations can be challenging, especially for those in recovery. The Anthony House recognizes the importance of providing a safe and supportive environment during these times. Our sober living community becomes a haven where individuals can connect with like-minded peers, share their struggles, and draw strength from one another.
At The Anthony House, we believe that sobriety is not just about abstaining from substances; it's about creating a fulfilling and purpose-driven life. As September invites fresh perspectives, our team is dedicated to offering comprehensive support that encompasses physical, emotional, and mental well-being. From therapeutic activities to life skills workshops, we equip our residents with the tools they need to navigate challenges and build a solid foundation for lasting recovery.
Setting Intentions For The Future
September encourages us all to set intentions and goals for the months ahead. For those in recovery, this practice takes on profound significance. Whether it's mending relationships, pursuing passions, or embarking on new adventures, The Anthony House is here to champion your aspirations. Our community fosters an environment of growth, empowerment, and personal development, ensuring that every individual's journey is both unique and transformative.
Join The Sober Community In The St Paul Area
This September, embrace the power of sobriety with The Anthony House by your side. Our sober living environment isn't just a place to stay; it's a space to thrive. As the leaves change and the air grows crisper, let us be your steadfast support on your journey to lasting recovery. Together, we'll overcome challenges, celebrate achievements, and embrace the beauty of the journey ahead.
Ready to embrace September's opportunities for growth and renewal? Contact The Anthony House today to learn more about our supportive sober living community and how we can help you thrive in your recovery journey. Your fresh start begins here.