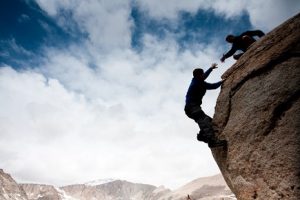 When you talk to people who have become experts in their chosen fields, almost all will tell you that their career path changed along the way or that they intended to go into another field, but for inexplicable reasons they ended up in the one they currently work in. Pebbles in the stream change the flow of water in ways the water could not expect, but the stream is no less a stream because of it. The specific path that led to our expertise in the field of sobriety for men could be described similarly. We identified our desire to help others, and the various pebbles on the bottom of the stream bed directed us to help men in their journey to regain their sobriety.
Sober Living Community In Minnesota For Men
There are unique dynamics in the way that men interact, and those unique ways played a role in leading them to the addiction that ended up negatively affecting their lives. The Anthony House meets a need by addressing those specific dynamics. Within our wide range of experience with addiction experienced by men, there are still many different ways in which the dynamics are expressed, and Anthony House has developed the means to understand and adjust to those unique dynamics to meet each client's unique need. It takes a great deal of experience and commitment to professional knowledge for a service like the Anthony House to be successful in helping men regain their sobriety, and our staff possess both experience and a commitment to professionalism.
As a result, the men who take part in our program not only gain back their sobriety with great success, but they also gain greater understanding of the underlying causes that led to their addictive behaviors. For each individual, the circumstances are different. But there are also common patterns, many of which are unique to our clients precisely because they are men, that we identify and can address.
Learn How To Live Your Life Without Drugs And Alcohol
While living in one of our three sober living facilities, the men who spend time with us must develop a willingness to learn and be open to the ideas of others. Often, the people with different experiences that led to the same outcome have the kind of insight necessary to provide greater clarity about your own experiences. Our residents must also be willing to see themselves as responsible to the others who are here. We ask our residents to take care of the facility, but also to enjoy all of its amenities. If you are looking to regain your sobriety, call us at (651) 334-2395 to learn more about our unique sober living community for men.