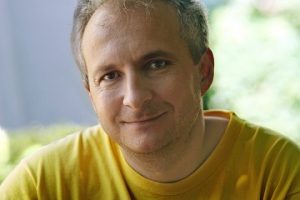 It is a new year, and while many people are spending time (and energy) making New Year's Resolutions, our approach at The Anthony House is a bit different. We view the new year as an opportunity for the clients at our sober living community to find consistency, support while achieving their goals. These goals are set and reached every single day rather than on one day of the year. We also understand the New Year's holiday can be a difficult one for some, so we offer additional activities and support at our facilities to help you through this time of year.
Sober Living Community For Men In Minnesota
The Anthony House provides you with the resources and tools you need to learn to live drug and alcohol free, so that when you leave our facility, you can take those tools and use them in your daily life. We believe that the foundation we help create gives you a unique opportunity to be successful long term, so that you can finally be in control of your addiction.
The New Year marks an opportunity for individuals to reflect and set goals for the future. Many people in fact make a commitment to a "dry January". However, if you are suffering from an addiction, this can be only a short-term solution and set you up for disappointment, which can make things even more difficult. Instead, our approach puts an emphasis on consistency, support, comfort and commitment, to achieve a sober and clean lifestyle, every day of the year.
Tools For Long-Term Addiction Recovery
The Anthony House has four sober living facilities for men in Maplewood, St. Paul, and White Bear Lake, MN. Our goal is to help you translate what you learn in treatment and at regular meetings into your daily life. Once you can put this into practice at our facility, you will be far more likely to be successful when you go back home. We are unlike other sober living communities in several ways. First, we do not require you to establish a day that you will depart our facility. Each person has their own journey, and we are in no hurry. We also offer many amenities for our clients including internet, TV, laundry facilities and a fully stocked kitchen. We believe that making you feel like home goes a long way in your recovery as well.
This year may be a new beginning for you, but if you are battling addiction, we recommend you get the support that you need, rather than follow online recommendations for how to live clean. If you would like to consider a sober living community in Minnesota, give The Anthony House a call at 651-334-2395 for more information.