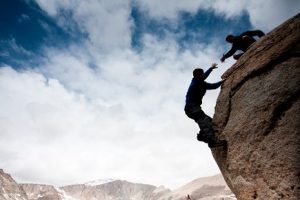 Making the decision to embrace sobriety is a monumental step towards a healthier, more fulfilling life. At The Anthony House, we're here to guide you on this transformative journey, offering three distinct houses in Minnesota where men can find the support and structure they need to achieve lasting recovery. In this blog post, we'll walk you through what to expect in sober living and how taking the next step to enroll at The Anthony House can open doors to a brighter future.
A supportive community: One of the most powerful aspects of sober living at The Anthony House is the sense of community. As you begin your journey, you'll find yourself surrounded by like-minded individuals who are also committed to their recovery. The camaraderie and mutual support that thrive within our houses foster an environment where personal growth and healing flourish.
Structured routine: Structure plays a pivotal role in establishing a foundation for successful recovery. Each day at The Anthony House is thoughtfully structured, incorporating a balance of individual responsibilities, group activities, therapy sessions, and personal downtime. This routine not only helps residents stay focused but also instills valuable life skills that extend beyond their time in sober living.
Guidance from professionals: Our commitment to your well-being extends to the guidance of experienced professionals. Our staff is dedicated to offering mentorship, counseling, and support as you navigate the challenges of recovery. Our holistic approach addresses not only addiction but also your overall well-being, including physical, emotional, and spiritual aspects.
Life skills development: Enrolling at The Anthony House means embarking on a journey of personal growth. Our sober living program emphasizes the development of essential life skills that empower you to thrive independently. From effective communication and time management to financial literacy and job readiness, our goal is to equip you with the tools you need to reintegrate successfully into society.
Choosing the right house: At The Anthony House, we recognize that every individual's journey is unique. That's why we offer three distinct houses, each with its own atmosphere and amenities. Whether you're seeking a peaceful retreat, a more active environment, or a focus on holistic well-being, you can choose the house that aligns with your preferences and needs.
Taking the next step: Enrolling at The Anthony House is an investment in your future, a commitment to a healthier and more fulfilling life. If you're ready to take the next step towards lasting recovery, reach out to us today. Our team is here to answer your questions, discuss your goals, and guide you through the enrollment process. Your journey to renewed living starts here, at The Anthony House.