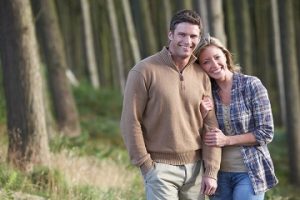 It's important to offer support to those who have decided to pursue a sober living home life, and to understand what to do. The first thing you should know is that your support means a lot to the person struggling with addiction, even if you cannot detect it. Offering loving support, yet also firm boundaries at the same time is one of the most useful things you can do for a loved one who lives in a sober living community.
You can offer the best support for a friend or family member when you understand the reality of addiction and how it can change someone's life. Drugs and alcohol have a significant physical impact on the brain or body, even after someone quits. Addiction also causes a host of behaviors that you should know about to avoid accidentally making it easier for your loved one to slip back into substance abuse.
Refrain From Using Alcohol Or Drugs Around Sober People
Maybe you are a social drinker and have never had a problem drinking more than you should. However, the kindest thing you can do around a sober person is avoid setting them up for temptation even if you may not struggle with addiction yourself, even if it is around a holiday or special occasion. This may not be necessary after your friend or family member has been sober for a while, but you at least want to give it several months. One of the most common struggles of people in recovery is that their old friend group still drinks alcohol or uses recreational drugs, causing them to feel left out.
Replacement Addictions Are Common
People in early recovery are especially prone to replacing their former addiction with a new one such as smoking cigarettes, drinking a lot of soda, or eating too much. Others throw themselves into a new activity like becoming involved in a local church or working out several hours a day. Even seemingly positive new habits can become addictive, so it is up to you if you want to voice any concerns you feel about a possible replacement addiction. Just be sure to approach from a place of kindness and understanding rather than judgment.
Sober Living Community Focused On Personal Responsibility
Learning about the experiences of other residents allows you to learn about your own personal dynamics. Dealing honestly with the truths of your life before you arrived at The Anthony House creates the potential for lasting sobriety. The Anthony House experience is largely determined by the residents, and when residents are committed to each other, they are more likely to see themselves as deserving of sobriety. Call us at (651) 334-2395 to schedule a time for a tour of our sober living facility.