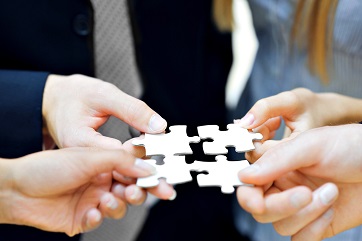 Without a Supportive Community you're fresh out of rehab and vulnerable to the world. Susceptible to every encounter and every opportunity. Weak against temptations and nervous to regress. These are all feelings and emotions that we, as addicts, have all encountered. Truthfully, we are vulnerable and can fall short in our successes without the proper support. At the Anthony House, we hold each other up. We serve as an irreplaceable support system for every resident in MN that walks through the door. We are a space that meets you where you are in your journey to sobriety and lifts you up even higher so that you can completely understand that you deserve to enjoy a life of sobriety.
A Sober Community That Supports Each Other
The Anthony House is a sober living community for males to put all of the knowledge and information they have learned in treatment and meetings and apply it into the real world. Rehab and sober treatment centers provide a wealth of knowledge and information for those that struggle with alcohol and drug addictions. However, there can still be an existing gap between receiving that knowledge and becoming truly enlightened with the understanding of their own addiction. At the Anthony House, we hope to bridge that gap and help our residents flourish during their reentry into society. Being surrounded by others that are also working hard to keep their sobriety aids in building each other up and keeping each other accountable.
Gaining a Sense of Purpose & a Supportive Community
Every addict has a different story. In fact, we have never seen anyone with the same story. However, there are patterns of addiction that frequently take place. That is why, at the Anthony House, we hold each other accountable for our actions and our responsibilities. Having a sense of purpose empowers our residents to make changes in their lives that are necessary for staying sober. At the Anthony House, everyone has a certain amount of responsibility to the house. Doing their fair share of cleaning and maintaining the house helps to create the awareness that they are responsible for both themselves and for others. Other expectations include participating in regular AA/NA/DA meetings, having a sponsor and being a sponsor, attending weekly house meetings and being involved in the local community.
At the Anthony House, we never put a time limit on your recovery. We know that growth happens in many different stages of time. Finding the right fit for your recovery and learning to live drug and alcohol free is our biggest desire. For more information about our supportive sober living community in Minnesota, give the Anthony House a call today. Contact us at (651) 334-2395 to learn more about our program and our residential options.