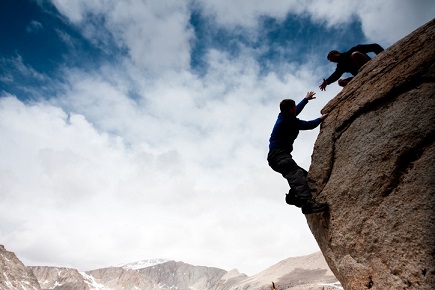 On the road to recovery, it can be hard to take that step of reintegration into society. While the world can be seemingly daunting and cruel; we are determined to cultivate a supportive and sober community home right here at the Anthony House. At the Anthony House, we offer a sober and clean housing community in MN that provides a great support system while also allowing our residents a degree of personal freedom and comfort. This is a space created for residents to rehabilitate their lives on their own personal road to recovery.
Understanding & Empowerment With Clean Living
Treatments and meetings for our residents open many conversations and provide much needed insight into personal knowledge. Whether you are learning the causes that led to your own addiction, or understanding the reason why addiction developed for you. Our goal is for you to then take that knowledge and turn it into empowerment. As we become more empowered, we begin to then take more ownership of ourselves and ultimately create a new and healthier lifestyle going forward.
Importance of Community In Continuing Recovery
The Anthony House is not just a sober house. It is a community. Every resident at the Anthony House is committed to living a sober life. When everyone living here has that ultimate, common core value, it allows for a successful, thriving community. More than just a living space, the Anthony House is a support system. We partner with the Minnesota Association of Sober Homes (MASH) to always ensure that we are promoting sobriety through a community focus. All residents at the Anthony house participate in regular AA, NA or DA meetings. They must have a sponsor and become a sponsor, attend weekly house meetings and be involved in the local community.
At the Anthony House, we recognize there are different stages and steps within the process of recovery. We are proud to be a space that meets each individual where they are in the process. We do not force any move-out dates or place any time limits on any resident's time here. Providing a relaxed, encouraging environment allows us to build a strong foundation and hopeful futures for our residents. For more information about our services and our sober homes in MN, give us a call today. Don't wait another minute to get on the right path to sobriety, health and wellness. Contact the Anthony House and schedule your tour today at (651) 334-2395.