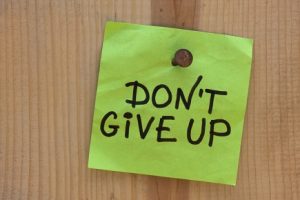 If you or someone that you love is dealing with addiction, you know firsthand how difficult and long the road can be. It is a huge challenge to battle addiction in our society each and every day. The Anthony House offers a supportive structured, sober living community where you or your loved one can focus on getting your life back on track. We have created sober housing that feels like home but provides the support and structure you may need to put addiction in the past. Allowing our residents to feel safe and comfortable is one of the things that makes our facility unique. We believe that this investment in our residents gives them the best chance of being able to do the work they need to do and then successfully acclimate to their environment once they leave our facility. Our four sober living houses each offer the following amenities to keep you or your loved one comfortable during their stay:
● Cable TV, internet and phone access
● Kitchens that are fully stocked
● Laundry facilities
● Beautiful outdoor surroundings
● Supportive and knowledgeable staff
Safe And Comfortable Sober Living Community In St Paul
One other feature of our sober living community that is different from other local facilities in the area is that we do not have a mandatory departure date. You do not have to leave our facility until YOU are ready. We believe that this empowers our residents to spend the time they need to improve self-esteem, change mindset and/or perspective, develop an action plan for staying sober, and understand your motivations and triggers. For some residents, this takes a few weeks and for others it can take a few years. Taking the time pressure off so that an individual can really dig deep and finally understand the root of your addiction seems to have a positive impact on long-term outcomes for our clients.
Learn To Live Without Drugs And Alcohol
Our goal at Anthony House is to give you the support that you need to develop new habits and find a healthy lifestyle for yourself. Our community is strong and will empower you to take the necessary steps toward sobriety. We provide a safe environment to put what you have learned from group meetings and treatment into practice. We focus on helping you learn how to live drug and alcohol free so that when you leave our facility you have the tools you need to stay sober.