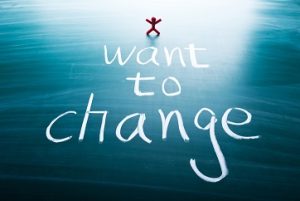 If you are reading this, chances are you are searching for a path to sobriety or know someone who is. Taking that first step can be difficult, and can feel impossible, but it can be the step that changes your life and allows you to regain control over your life. Finding your way to The Anthony House is just such a step. We can help you, just as we have helped countless other men who have worked to reclaim their lives by confronting the dynamics that led to their substance issues in the first place.
Sober Living Community In St. Paul
The Anthony House is a place for men to get clean and sober. Located in St Paul, our program is unique in that it is tailored to help men understand and overcome the issues that are unique to the male experience of substance abuse. When you spend time at The Anthony House, you will be in the company of other men who understand what you have experienced, who will lend you the wisdom of their own experiences, and who will be honest with you in delivering truths that range from comforting to harsh. The message contained in all of those expressed truths is that recovery is possible and, furthermore, that you deserve it.
Often, what keeps people from fully recovering is a belief–sometimes on the surface, but more often subconscious–that tells us that we do not deserve to get better. When we are convinced that we do not deserve wellness, we give ourselves what we believe we deserve, and the result too often is the punishing confirmation lent to us by using substances. The momentary and physically satisfying response of our bodies to the substances may keep our demons quiet for a short period of time, but when they return, substance abuse comes back as a viable option. There is just one problem with that conclusion, however, and it is that there is no truth in it.
Begin Your Journey To Sobriety
Substances allow us to be easily convinced of truths that our otherwise rational selves would never accept. The Anthony House is a place for you to honor that part of you that exists perhaps deeper down, which tells you the truth about your use of substances. You have found your way here because that more truthful part of you is becoming stronger. Your participation in our program will allow it to become stronger still, and before long, you will regain a higher quality of life. Call us at 651-334-2395 for more information.