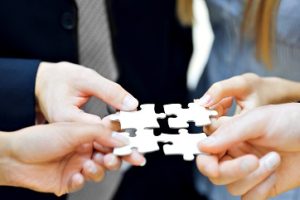 The Anthony House provides the help men need to fight and win the battle against substance abuse and addiction. If you have struggled with addiction, our sober living community may be your best path forward so that you can finally gain control of your life, rather than giving all control of it to substances. Very few things in life are as limiting and debilitating as reliance on a substance like alcohol or drugs but identifying and getting help is a necessary first step toward recovery.
Sober Living Community For Men In St Paul Area
The Anthony House provides a welcoming and comfortable environment for the men who participate in our program in the St Paul Area. The setting and the facilities are welcoming and comfortable. The work that must be done to get a handle on the underlying issues of addiction, however, can be difficult and uncomfortable. This is because of the hold that substances can have on the lives of those who are addicted. So, the work to regain control of your life must be challenging. No one who comes to The Anthony House does this work alone. While we do insist on personal responsibility and accountability, those things are done within a supportive and structured program that creates an environment that can empower our residents to succeed.
Other residents, in fact, are among the most valuable assets to the progress you make while you are here. The experience our residents bring with them becomes insight that, when shared with others in the program, can be transformative. When you arrive at The Anthony House, it is more likely that you will absorb the wisdom of your fellow residents and our staff. But as you spend more time with us and you begin to see the signs of progress, you too can lend the kind of support to new residents that helps them make progress.
Long Term Sober Living
Personal responsibility and accountability are cornerstones of our philosophy. It is next to impossible to make progress of any lasting value against addiction without increased awareness about the importance of taking personal responsibility for your own actions. For most people, though, personal responsibility and accountability become like second nature after they have been with us for some time. This work is difficult but very rewarding. Being able to do this work in a safe and supportive environment can give you the confidence and strength you need to continue your recovery long after you leave our community.
Call us at 651-334-2395 to learn more about resources and opportunities that The Anthony House can provide you or someone you love.