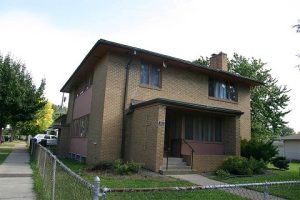 Twelve-step programs and sober living programs both provide community skills that help sustain lasting recovery. Pursuing a twelve-step program and sober living in tandem is often beneficial for people in recovery. Many sober living programs, such as The Anthony House, incorporate the twelve-step philosophy, so you can seamlessly transition from sober living to attending twelve-step meetings.
Twelve-Step Addiction Program
Twelve-step programs have been expanded to all types of recovery programs, and their model of encouraging peer support, vulnerability and service is popular among those in recovery. Programs are often marked by the following characteristics:
● Outpatient: Twelve-step meetings can fit into your normal routine, whether you choose to attend them daily, weekly, or monthly. You can go to work, tend to your home, and meet your daily obligations while attending meetings on a rhythm that works for you.
● Lifelong skills: The twelve steps aren't a philosophy that you only live out during meetings. What you learn in the meetings can be applied to your everyday life, because being sober is now part of who you are.
● Mentorship: A key principle of twelve-step programs is the sponsor program, which pairs an individual beginning their recovery journey with another individual who has completed the 12 steps and has been committed to their sobriety.
● Continuous support: The 12 steps can help you through your addiction, recovery, and sobriety at all stages throughout the process, good and bad. The people you meet along the way will truly become part of your world and your support system.
Sober Living Program
In a sober living facility, you can expect the following:
● Holistic residential support: You will find support everywhere you look in a sober living home, from fellow residents to counselors to dieticians to yoga instructors.
● Community: Every day, you will be living with other men or women in recovery. You may not have the same backgrounds or stories, but you will find common ground by virtue of your shared commitment to your recovery and sobriety.
● Independence and autonomy: Every program is different, but sober living facilities are generally less intensive than inpatient treatment and will allow you to have more autonomy and independence with your recovery and daily routine.
● Career support: Some sober living facilities assist residents with getting a job, from resume writing to setting up appointments for interviews.
● Recreation: Sober living facilities aren't just counseling all day. In fact, recreational therapy is one of the most valued forms of treatment in sober living.
● Expectations and accountability: Rules are integral to the structure of sober living programs. Common rules might include being home by a curfew, staying sober, conducting regular drug and alcohol testing, and having to be detoxed before arriving at the home.
Sober Living Community In St Paul
Located in Minnesota, The Anthony House is a place for you to honor that part of you that tells you the truth about your use of substances. You have found your way here because that more truthful part of you is becoming stronger. Your participation in our program will allow it to become stronger still, and before long, you will regain a higher quality of life. Call us at (651) 334-2395 for more information and to begin your journey to sober living today!