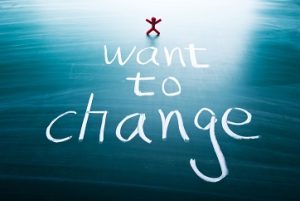 If you or a loved one has struggled with addiction, you have likely tried many different programs and used many different resources to help with recovery. There is no one way to get sober and no one thing works for everyone. You may have tried a step-program, or detoxification, or even medication as treatment or a combination of multiple therapies. If you have not found long term success, you may want to consider another approach. The Anthony House offers a unique and highly successful program that has helped many men in the Minnesota area finally move past their addiction.
Sober Living Community For Men In Minnesota
The Anthony House is a sober living community for men. Our goal is to help our residents learn to live drug free and then use these tools as they integrate back into their lifestyle. We offer a caring and supportive environment where you or a loved one can feel comfortable, safe and secure while you work toward living drug and alcohol free. Our program is unique and has proven to be highly successful. Here are some of the components of the program that offer a unique and effective approach:
1. No end date: Unlike many sober living communities, we do not have a fixed amount of time for our programs. You leave only once you feel that you are ready. This takes the pressure off of you and allows you to really use the time to learn how to live drug and alcohol free, connect with other residents and mentors and lay a strong foundation for your future.
2. Wide variety of amenities: We believe that you deserve to be comfortable during your journey. We offer laundry facilities, fully stocked kitchens, comfortable bedding, cable TV, internet and TVs. Our facilities are surrounded by nature, and you will have access to the beauty of nature and many walking trails.
3. Attend your local meetings: Our team can connect you with local recovery meetings, so that you can continue the treatment programs that work for you.
4. Help getting a job: We can also help you get a job that will use your skills and set you up for success once you leave our facility.
Addiction Recovery Is In Reach
Addiction is a lifelong battle, and you need to develop the individual tools that you will need to live your life drug and alcohol free. Let us help you on your journey. Call the team at The Anthony House today at 651-334-2395 for more information.