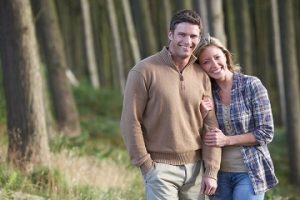 One of the limitations of most sober living facilities is that they give you a mandatory exit date at the start of your visit. For some people, this can be helpful because it provides a measure of structure, and often a lack of structure has contributed to the problems that enable addiction. The Anthony House provides structure in other ways, and we have made the decision not to welcome our residents by telling them when they have to leave. When a new resident arrives at the Anthony House, he will likely require some time to acclimate and begin to feel comfortable. It is at that time that he can begin to focus on making progress in his efforts to regain his sobriety.
Sober Living Community Without A Set Timeline
Structure can be achieved in any number of ways. At the Anthony House, one significant means of providing structure is in our insistence that our residents take responsibility for their living environment. We encourage investment in their self-awareness journeys by requiring that they take care of the facility while they are here. The Anthony House comes with amenities and creature comforts, such as a fully functioning kitchen and options for single rooms, all of which encourage feeling at ease with the other residents. That, in turn, allows you to share more freely with other residents who are working to regain their sobriety.
Other residents working to regain their sobriety is arguably the largest area of overlap at the Anthony House. It is what all of our residents share in common. Each man who dedicates his time to regaining his sobriety will have unique insights to share. It is important for every resident to respect his own insights because you never know how important those insights may be to someone else. Every resident has the potential to learn from every other resident, so we encourage new residents to jump right in and share their stories as soon as they are ready.
Minnesota Sober Living For Men
Residents who have been here for longer have likely already found their comfort zone, so finding the balance between speaking and listening is important. The good news is that the vast majority of the men who spend time at the Anthony House do figure out how to achieve that balance. The goal of the Anthony House is to help the men who spend time here regain their sobriety so they can reclaim their lives. This is on your timeline, not ours. If you are ready to take steps in that direction, call us at 651-334-2395.